Club News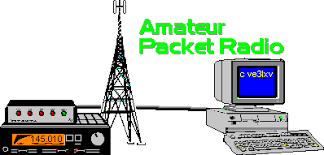 There is a group of hams who get together on a semi regular basis to work on various data modes.
Last year, they worked on AREDN - using 2.4 GHz and other frequencies to create ham radio networks. This year they are working on packet.

Their plans are to setup a packet BBS and encourage more hams to get involved in packet.
Despite its limited speed, packet is still a reliable method of communications and can be a great way to communicate during times of disaster and disaster recovery.
This is an informal group that meets to keep interest going on the project, work together over difficult issue and help each other achieve the goals of the "project".

Currently they have completed the following:


Setup a Winlink RMS station - this is the ONLY active Winlink station in Nebraska.
Sent and received emails via the Winlink system that were initiated and received over packet radio.
The Packet RMS station is under the K0MMR (OMMRS) callsign
Re-instated the packet station at the Red Cross - on the air as W0EQU with a PBBS of RedX-1