K0USA


The Ak-Sar-Ben Amateur Radio Club welcomes newly licensed amateur radio operators to the great hobby amateur radio.
We know it can be a bit intimidating figuring out what to do now that you have that new call sign. Joining a club and being active in events is a great way to find those people who are willing and able to help.
To make is easy for a newly licensed ham, the Ak-Sar-Ben Amateur Radio Club offers:
A free year's membership in the club so you can put your dues money towards your radio purchases.
Loaner radios - we have two Icom 144MHz handitalkies - so you can get on the air while you decide which new radio to buy. Any member may borrow one of these radios for a month at a time
The Ak-Sar-Ben Amateur Radio Club has an active group who like to take ham radio out of the "shack" and into the field. They have plans to operate from:
Homestead National Monument of America in Beatrice,NE for the 2017 Total Eclipse in August.
USS Hazard National Historic Landmark at Freedom Park in Omaha for ham radio event called Museum Ships Weekend in June
There are tenative plans for operating from other locations so watch the website and Facebook for details
The club also is active in community service, providing communication support to numerous events such as
Nebraska State High School Track Meet
Market-to-Market Relay
The Corporate Cup
Crop Walk
You can find an application form at this link. Fill it out and bring it with you to a club meeting! We meet the 2nd Friday of the Month at the Red Cross near 84th and Spring. We are looking forward to meeting you!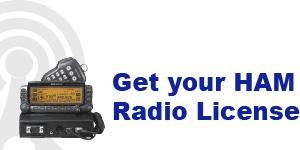 The Ak-Sar-Ben Amateur Radio Club will be hosting a Technician Class (entry level) licensing class starting on Tuesday May 8th. The class will meet for 3 weeks (May 8, 15 and 20) with testing being on May 29th. Each session will meet at the Red Cross Conference center at 2912 S 80th Ave, Omaha, NE 68124 (park in the lower parking lot and entry through the glass door.
Classes will start at 6:00 PM.
For additional details and to sign up for the class please email This email address is being protected from spambots. You need JavaScript enabled to view it.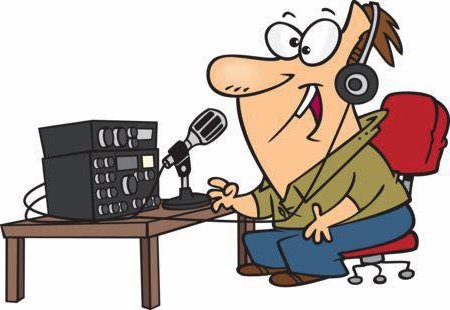 The objective of the Nebraska QSO party is for stations outside of Nebraska to work Nebraska stations and Nebraska counties as possible. Stations in Nebraska work everyone.
The QSO Party is held over two days, April 21 at 1300z (8:00 AM CDT April 21) and will end at 0200Z Sunday, April 22nd (9:00 PM CDT April 21st) The second Day, April 22nd operations will begin again at 1300Z (8:00 AM CDT April 22) and end at 2200z (5:00 PM CDT April 22nd)
Modes of operation are CW, Phone (SSB, AM, FM) and Digital (RTTY, PSK, FT8 and other digital modes) Please note that for FT8 contacts, the exchange will be different based on the current standard exchange for the mode. Please check the rules for how to submit the logs for
your FT8 contacts.
The complete rules can be found at the link below
http://www.qcwa.org/chapter025-rules-ne-qso-party-2018.pdf
The more Nebraska stations on the air, the more fun it is for the stations outside of Nebraska. So... mark the date and get on the air for a while. Its a lot of fun!
KØUSA will be on the air from the USS Hazard radio room starting at 11:00am until approximatly 3:00pm Come on down to Freedom Park and get on the air for a while.
Don't miss an activity or event! Ask your fellow hams for help. Join our Groups.io email group:
You can now renew your dues online via PayPal.
This option is ONLY available to renew your membership if you are currently a member in the Ak-Sar-Ben Amateur Radio Club.
This method cannot be used for new applicants, or anyone who was not a paid member since 2015.

If your membership has lapsed (per the bylaws to remain current dues must be paid by March 1st of each year) after a year of inactivity your name is removed from the primary roster. In that case please resubmit a membership application with your dues to the club's address or bring it to a club meeting.
Also, per the bylaws, new members must submit a membership application and be voted upon by the club membership before we deposit your payment. At this time it was decided not to accept payment for new members via the online method.
Please consider adding $1 to offset the costs of processing through PayPal. You can select this from the drop down menu and add it to your cart.
If you have any questions please email This email address is being protected from spambots. You need JavaScript enabled to view it.

AkSarBen ARC
PO Box 24551
Omaha, NE 68124
RENEWALS ONLY!!!!