Club News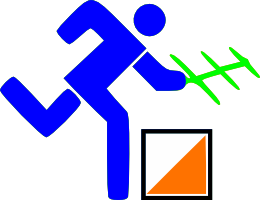 The September Meeting of the Ak-Sar-Ben Amateur Radio Club will be held via Zoom on September 11, 2020 @7:00 pm.
After our business meeting the program will be about Amateur Radio Direction Finding (ARDF) This program will be presented by Bob Frey, WA6EZV. Bob is an ARDF competitor who has participated in 18 US National ARDF Championships and 4 ARDF World competitions and is a 2 time US ARDF National Champion. He has also been Co-chair of three National Championships and serves on the ARRL ARDF Committee.
Bob will give us insights into this fun and challenging amateur radio activity. The AARC would like to invite everyone to attend the program, which will start about 7:30.
To receive the meeting invite, please send an email to This email address is being protected from spambots. You need JavaScript enabled to view it. and we will include you on the invitation to the Zoom meeting.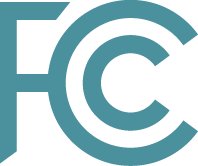 Amateur radio licensees would pay a $50 fee for each amateur radio license application if the FCC adopts rules it proposed this week. Included in the FCC's fee proposal are applications for new licenses, renewal and upgrades to existing licenses, and vanity call sign requests. Excluded are applications for administrative updates, such as changes of address, and annual regulatory fees.
The FCC proposal is contained in a Notice of Proposed Rulemaking (NPRM) in MD Docket 20-270, which was adopted to implement portions of the "Repack Airwaves Yielding Better Access for Users of Modern Services Act" of 2018 — the so-called "Ray Baum's Act."
The Act requires that the FCC switch from a Congressionally-mandated fee structure to a cost-based system of assessment. In its NPRM, the FCC proposed application fees for a broad range of services that use the FCC's Universal Licensing System (ULS), including the Amateur Radio Service that had been excluded by an earlier statute. The 2018 statute excludes the Amateur Service from annual regulatory fees, but not from application fees.
Read more: FCC Proposes to Reinstate Amateur Radio Service Fees

We welcome our first two Aksarben ARC "PANDEMIC" members:

Robert Mitchell KE0ZUP and Thomas (Tom) Blocher KE0ULW


As we continue to learn how to conduct our socially distant meetings on Zoom and the repeater it was exciting to introduce these new members to the club. We look forward to the day when we can welcome them in person and put a face to the voice we hear on the radio.


Respectfully:
Brian Sohl KE0GKB
Aksarben ARC
Secretary