The AkSarBen ARC will be on the air from the radio room of the USS Hazard on November 11, 2017 to commemorate United States Veterans.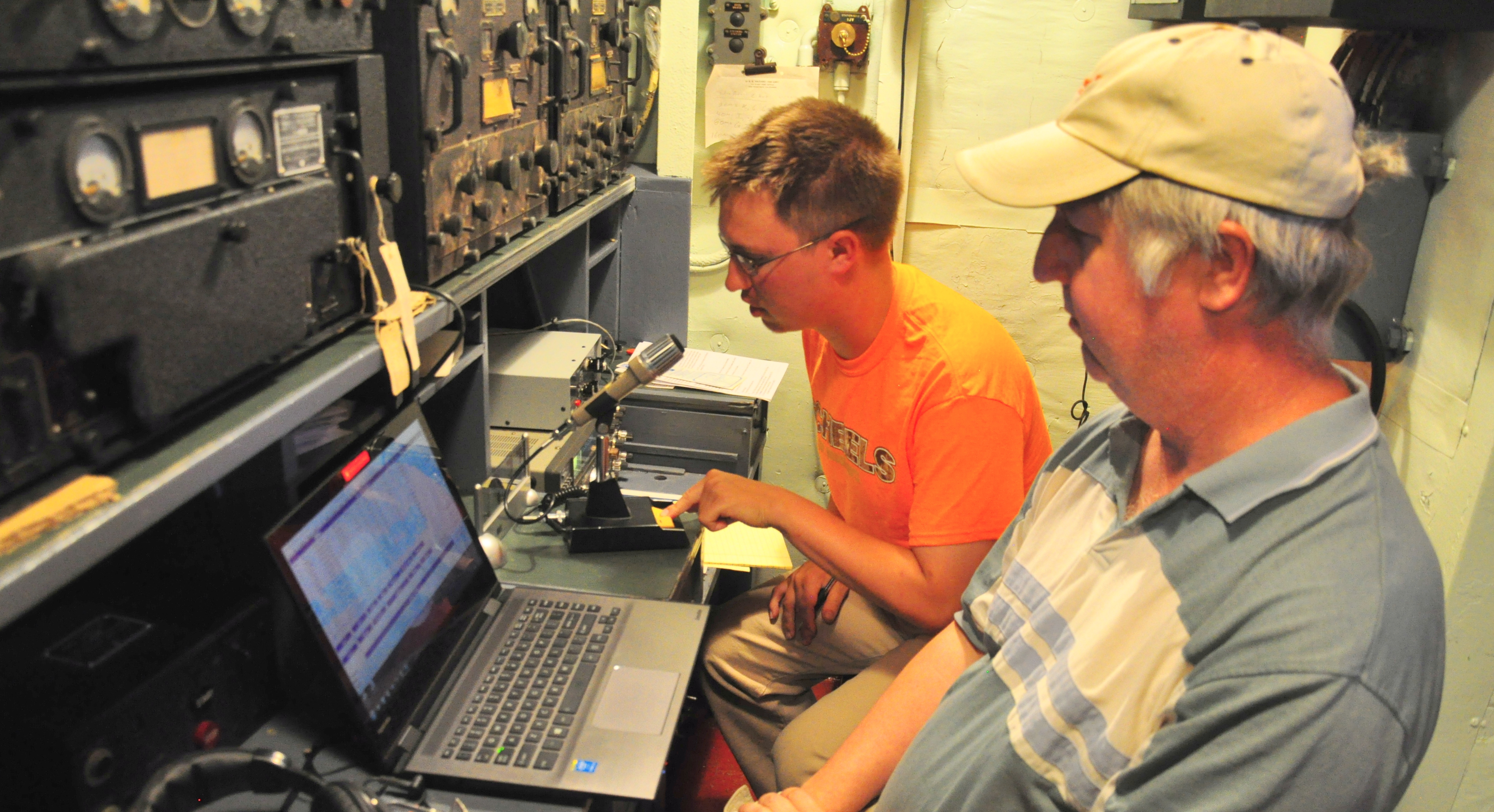 There is an amateur radio station installed on the ship, and we will be using the ship's antenna. All area amateurs are invited to come out.
Operations will start at 10:00 am and will continue until 3:00 pm. Come out and visit and get on the air for a while. The park will be open for the day and admission as always is free.
The USS Hazard is an Admiral Class Minesweeper that served in the Pacific theater during World War II. The Admirable class of minesweepers were also used for patrol and escort duties. Hazard first served in this capacity, escorting a convoy from San Francisco to Pearl Harbor, and then running with convoys to Eniwetok and Ulithi. In March 1945, the sweeper was sent to Okinawa, where she first performed anti-submarine patrols before sweeping the waters off Kerama Retto in keeping with the minesweeper's slogan, "No Sweep, No Invasion." At the war's end the ship cleared the seas off Korea and Japan for the occupation forces.
Hazard earned three battle stars for her World War II service.
Returning to the United States in 1946, Hazard was decommissioned and joined the reserve fleet. Stricken from the Navy Register in 1971, Hazard was purchased by a group of Omaha, Nebraska, businessmen and placed on public display. She also bears the camouflage paint she had during World War II.
Hazard is a National Historic Landmark, the only Admirable-class minesweeper left in the United States. She is a unique speciman in that most of the ship's equipment is intact and in working condition.
Freedoom Park is located at 2497 Freedom Park Rd, https://goo.gl/maps/c62qPqvQEay