Winter Field Day, sponsored by the Winter Field Day Association (WFDA) , and takes place the last full weekend in January. For 2019 that was Janurary 26th and 27th.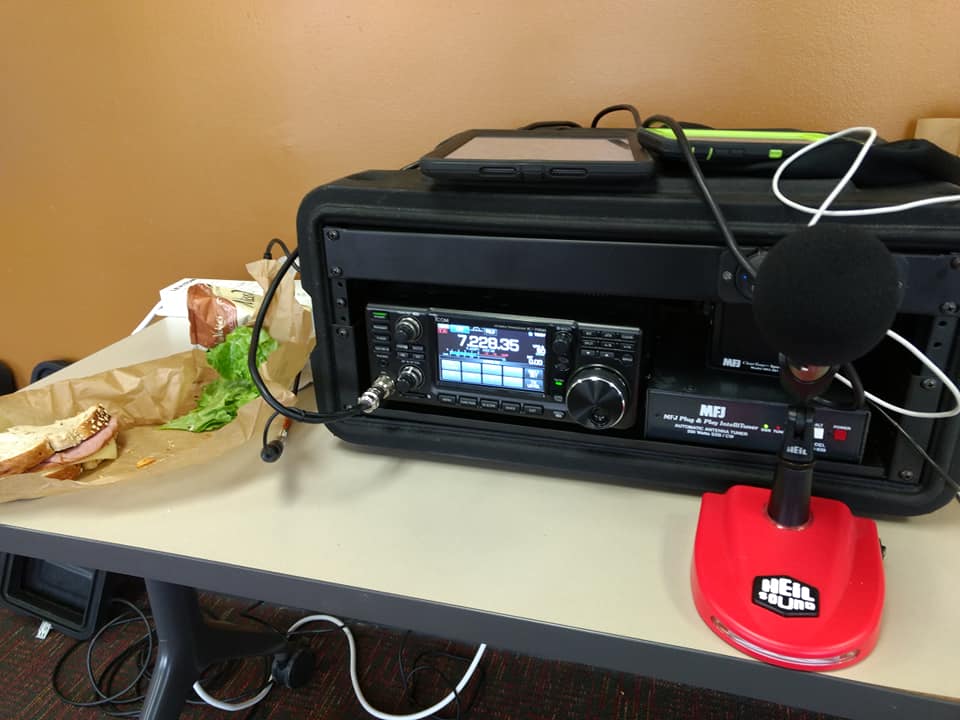 "Don't let those winter doldrums keep you locked up in the house the WFDA says.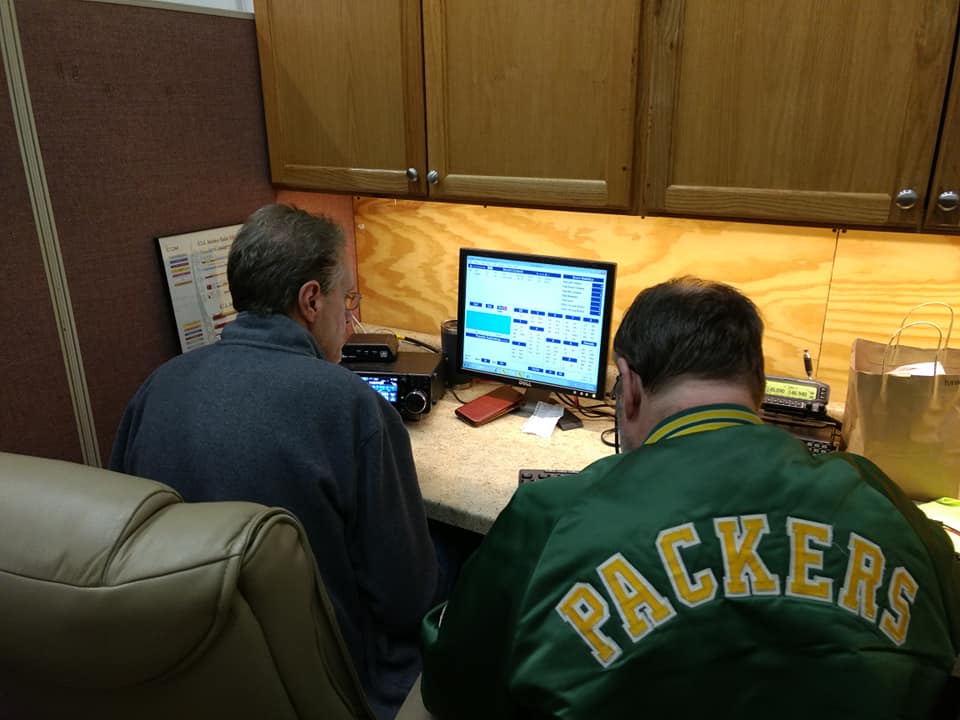 "Get out and play some radio!" The WFDA said it believes that maintaining operating skills should not be limited to fair-weather scenarios. And right they are!
We operated 2I from Salvation Army EDS building at 10629 Burt Circle and had a great turn out. The Salvation Army provided some donuts and sandwhiches.
Results are still being tablutated, (meaning that N0TRK did not network the computers and used the computer running the KØTSA-2 Packet BBS as the logging computer - so she needs to go back to the TSA to get the results off that computer) but it is doubtful that the group broke any records. Stay tuned to this web site for the final score!