Club Activities
Public Awareness
While amateur radio has been around for over 100 years, its not a main stream hobby. When possible, club members like to help share the word about ham radio and also encourage kids to learn more about science, not just talking on the radio.

The Nebraska Science Festival began in 2013 as an initiative of the University of Nebraska Medical Center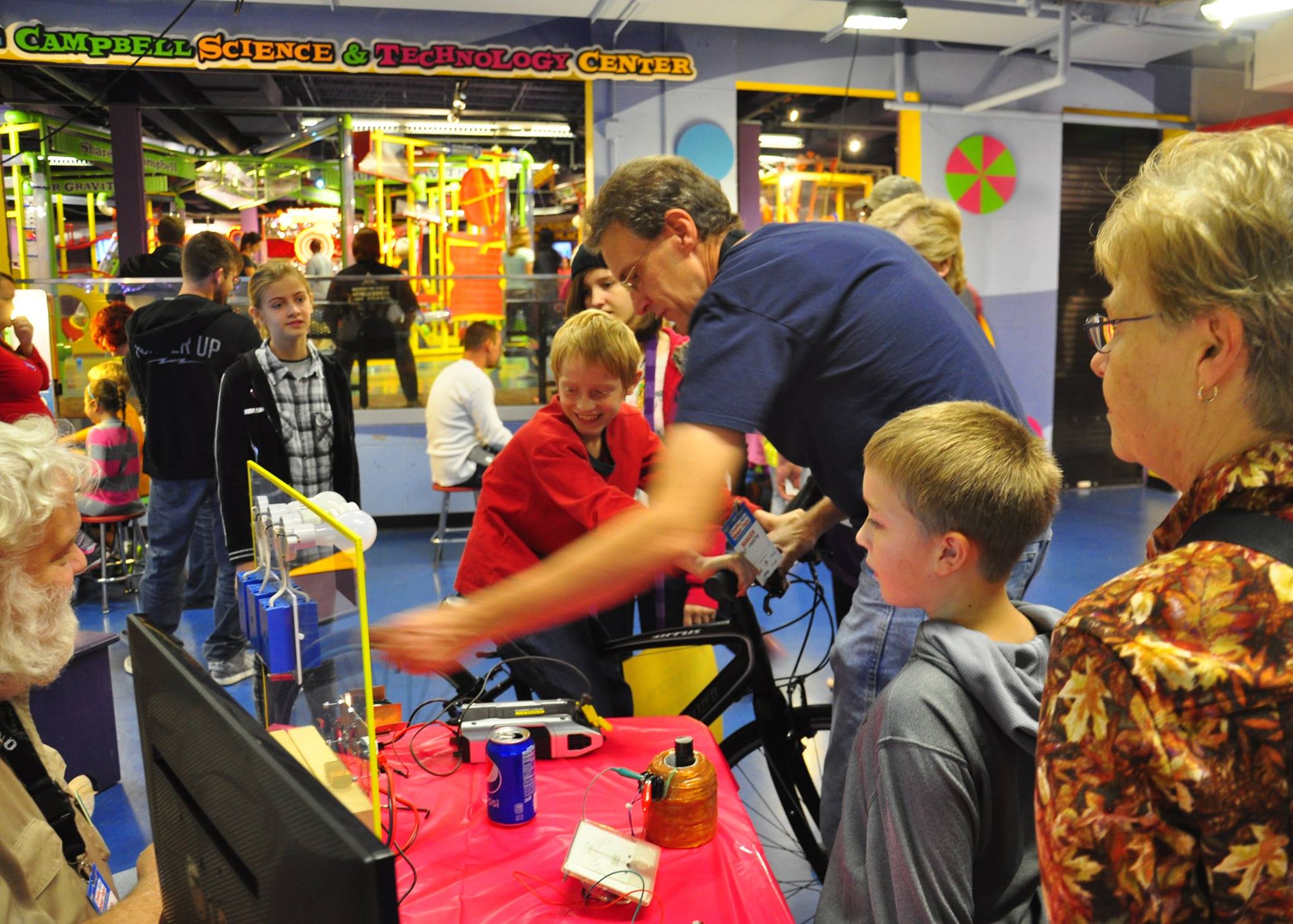 with the assistance of a number of organizations and individuals interested in the advancement of science literacy. The Science Festival is designed to make science accessible, interactive, relevant and fun for kids and adults alike.
This year The Ak-Sar-Ben Amateur Radio Club was chosen to participate in the Nebraska Science Festival and demonstrate how to demonstrate small amounts of electricity with magnets and coils. We will also allow SciFest fans to use our bicycle-powered generator to try to generate enough electricity to illuminate an incandecent, a compact flourescent or an LED Light bulb.
The club will be participating at the Durham at 801 S 10th Street in Omaha. Admission to the event is free, and there are many other demonstrations to enjoy. Check out Saturday's schedule here: http://www.nescifest.com/schedule/public-expo-the-durham-museum/