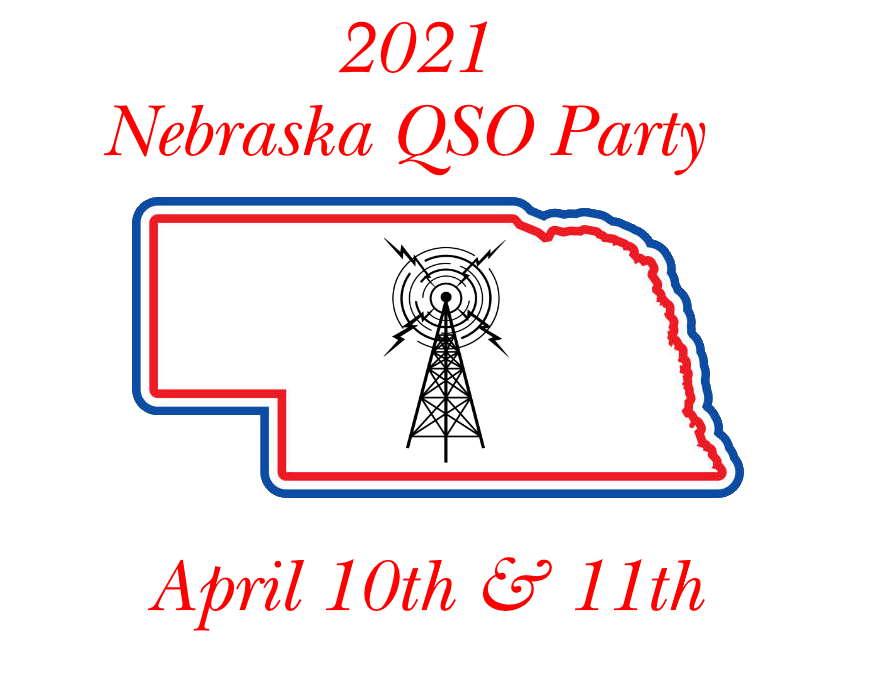 The objective of the Nebraska QSO Party is for stations outside of Nebraska to work as many Nebraska Stations/Counties as possible.
Stations in Nebraska work everyone.
The Nebraska QSO Party will take place the second weekend of April
Saturday April 10 (8:00am to 8:00pm CDT)
Sunday April 11 (8:00am to 5:00pm CDT)
Modes CW, Phone, Digital modes (PSK, RTTY, etc FT8/FT4 is allowed in a separate competition
In-State Mobiles earn 50 points for each Nebraska Country activated
All Participants earn 50 Bonus points for QSO with KAØBOJ
Check out the official rules at https://www.nebraskaqsoparty.org/rules1.htm
The more Nebraska stations on the air, the more fun it is for the stations outside of Nebraska. So... mark the date and get on the air for a while. Its a lot of fun!