K0USA
This Friday July 13th is the monthly meeting of the Ak-Sar-Ben Amateur Radio Club... the meeting starts at 7:00 pm and is held at the Heartland Chapter of the American Red Cross 2912 S 80th Ave, This month's meeting will be the Omaha Maker Group.
The

Omaha Maker Group exists to facilitate a place where people can explore Technology, Science and Art. They operate a community workshop in Omaha a
nd have bi-weekly meetings where people can collaborate, share resources, create, and learn together. They are Omaha's original makerspace. Come find out about some of the cool things they do and get involved in "making"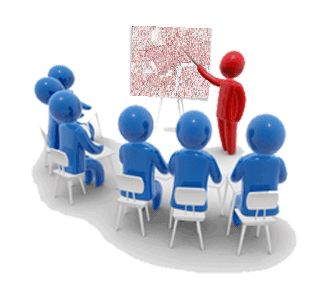 Have you been thinking about getting your ham radio license? Do you know someone who has thought about it? Well wait no longer.
There will be an entry level (Technician Class) amateur radio class starting on August 16thThe classes will be held at the Salvation Army EDS building at 10629 Burt Circle
, Omaha, NE.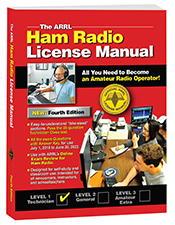 The classes will be held on six conscecutive Thursdays with August16th being the first class. The start time for the class will be 6:30 pm and run until 9:00 pm. There is no cost for the class but you can purchase a copy of the The ARRL Ham Radio License Man
ual 4th Edition for $25. (this is a $5 discount from the regular price.) The manual is recommended but is not required. If you purchase a copy on your own please make sure it is the 4th Edition.
The next license testing session will be held on Tuesday September 25th More details about the test will be available at the class.
At this time, we do not have a General or Extra class scheduled. Please watch here for information on additional classes.
If you have any additional questions please email:

This email address is being protected from spambots. You need JavaScript enabled to view it.


The Ak-Sar-Ben Amateur Radio Club welcomes newly licensed amateur radio operators to the great hobby amateur radio.
We know it can be a bit intimidating figuring out what to do now that you have that new call sign. Joining a club and being active in events is a great way to find those people who are willing and able to help.
To make is easy for a newly licensed ham, the Ak-Sar-Ben Amateur Radio Club offers:
A free year's membership in the club so you can put your dues money towards your radio purchases.
Loaner radios - we have two Icom 144MHz handitalkies - so you can get on the air while you decide which new radio to buy. Any member may borrow one of these radios for a month at a time
The Ak-Sar-Ben Amateur Radio Club has an active group who like to take ham radio out of the "shack" and into the field. They have plans to operate from:
Homestead National Monument of America in Beatrice,NE for the 2017 Total Eclipse in August.
USS Hazard National Historic Landmark at Freedom Park in Omaha for ham radio event called Museum Ships Weekend in June
There are tenative plans for operating from other locations so watch the website and Facebook for details
The club also is active in community service, providing communication support to numerous events such as
Nebraska State High School Track Meet
Market-to-Market Relay
The Corporate Cup
Crop Walk
You can find an application form at this link. Fill it out and bring it with you to a club meeting! We meet the 2nd Friday of the Month at the Red Cross near 84th and Spring. We are looking forward to meeting you!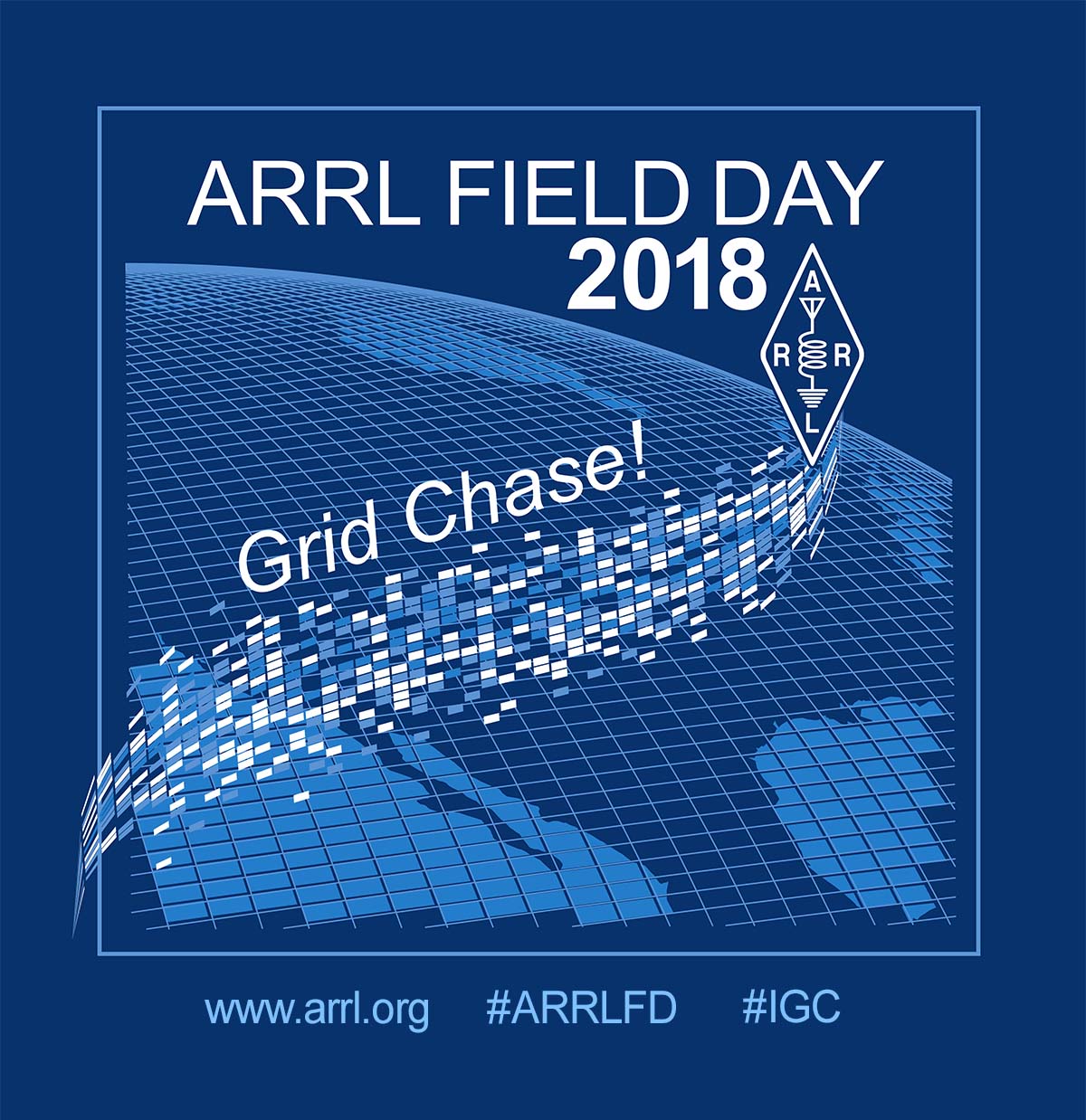 The ARRL's Field Day is a lot of things. The ARRL defines it as Ham Radio's Open House and "a picnic, a campout, practice for emergencies, an informal contest, a demonstration of amateur radio to the general public and most of all FUN". In fact Field Day can be so many things that it is impossible to do them all well in any one event. But... we found a way. Use a World War II Mine Sweeper to attract both operators and visitors.
Last year, looking to take Ham Radio to the public and making a it a challenge again, (not having a 24 hour HyVee with in walking distance) the Field Day Chair reached out to the volunteers at Freedom Park. From the beginning the Field Day team knew there would be issues, not the least of which was the limited access to the park since the 2011 flood. Those issues were over come and after having about 200 people be exposed to amateur radio, Field Day Chairman Adam KDØMMG decided we would go back again.
Operations have expanded a bit... There will be SSB Shacks on 10/15/20/40/80m... 6m/2m will operate from the fantail again. CW will be on the air from the radio room. Digital is possible, but not yet confirmed. 7A? 8A? Dinner will be prepared in the ship's galley and eaten in the ship's mess hall. When the night shift operators take over, the day shift will find a bunk in the officers quarters for a few hours of shut eye.
Just a reminder that the gate to the park is only open from 10:00 am to 3:00 pm. You can stay in the park after closing.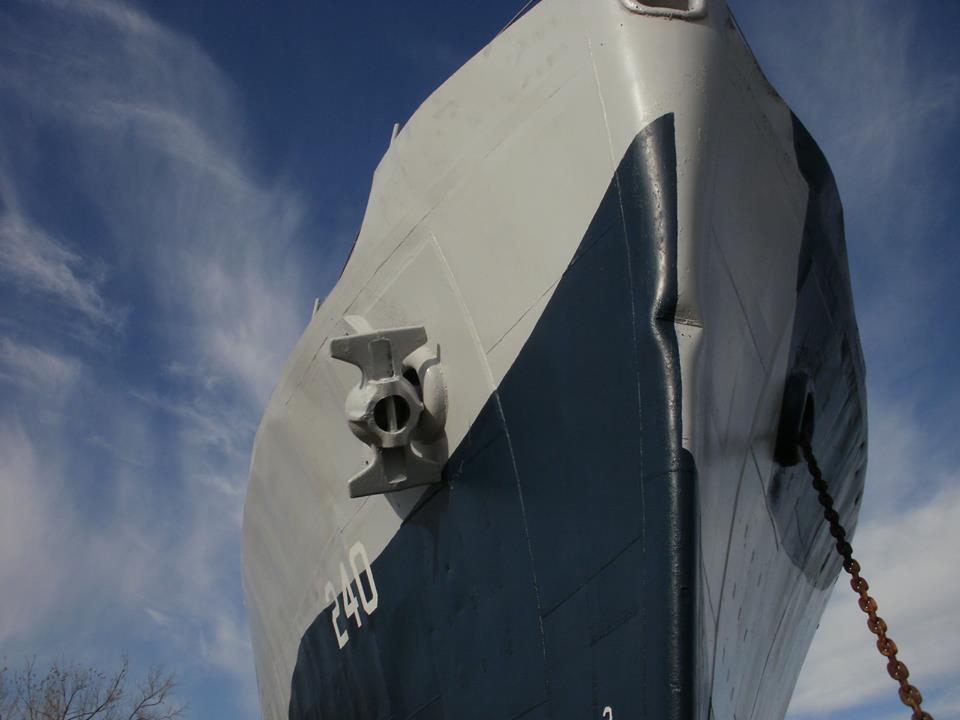 If you need to arrive at the park after 3:00 pm... there will be a sign with a 2m simplex frequency on it... Call for K0USA and you will be admitted to the park. (You can also try on 146.940) Before you go, let someone know so they can help you get through the gate. So bring along an HT - All traffic in and out of the park will cease at 9:00 pm (this is an official request from local law enforcement) . Sunday morning the same process is used, as the park is NOT OPEN. So the gate must remain closed. Someone should be awake by 8:00 am.
So.. come on down.. get on the air and have some fun! No need to be a member of the AARC.. no need to be a ham.. come on down!
Need a map? Click here -->>> 2497 Freedom Park Rd, Omaha, NE 68110
As a Service to its members, the AARC has available some items that members might need occasionaly.
Members of the Ak-Sar-Ben Amateur Radio Club, who are in good standing (that means current on your dues!) and possesses an active FCC issued US Amateur Radio License may borrow one of two Icom HTs. The radios are a basic 2 meter radio which is great for the new user. It has a NiMH battery and a drop in charger and an alkaline pack making it the perfect if you need to borrow a rig to help with that community service event, or if you are just itching to get on the air as you shop for your new radio. Completely programmable from the keyboard there is no need for the complication of computer based programming.
The radios are available for checkout at any club meeting and you can use it to your hearts content for then next month. Just bring it back to the next month's club meeting. If you can't make a meeting for either check out or return, you can contact the equipment committee at This email address is being protected from spambots. You need JavaScript enabled to view it. to make arrangement for its return. Someone else might be waiting!
We also have an MFJ-259B Antenna Analyzer and an MFJ-949C Versa Tuner as well... Both are available for pick up at a club meeting with advanced notice you want to borrow them.
Please review the Loan Agreement at the link below.
| | | | |
| --- | --- | --- | --- |
| Item | Serial Number | Borrower | Date Due Back |
| Icom V80 Kit #1 | 25006471 | Available | |
| Icom V80 Kit #2 | 25006472 | Available | |
| ARRL Intro To Morse Code CD Set | N/A | Available | |
| MFJ-259B Antenna Analyzer | N/A | Available | |
| MFJ-949C Versa Tuner II | N/A | Available | |

To review the Equipment Loan Agreement click this link.