K0USA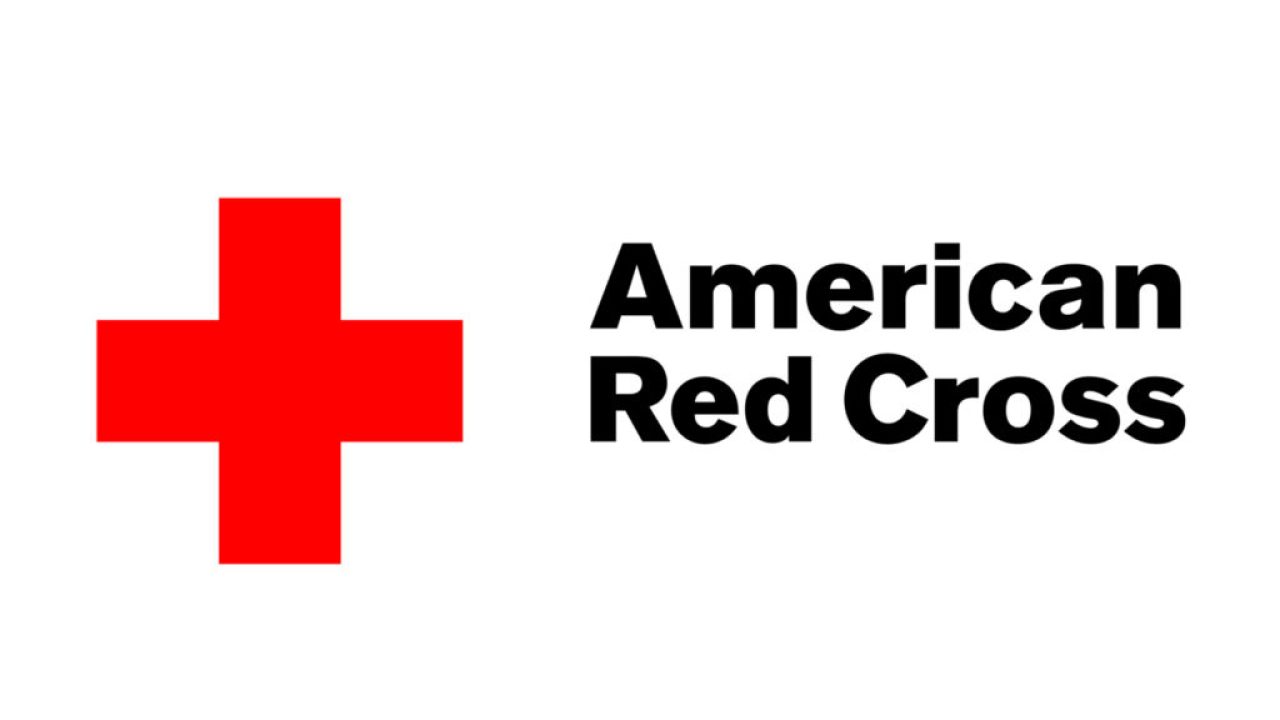 Due to the COVID-19 virus the Red Cross has closed it's doors to outside groups using their facilities. (and as of 5/21/2020 - this is still in effect) This is only temporary but will impact AARC club meetings and of course the License Exam Sessions for at least a few weeks. There are also the guidelines set by the Federal Government as well as the Douglas County Health Department that we do not gather in groups larger than 10. When this changes we will be able to meet again. Stay Tuned for updates If you are looking for lincense test information - please email This email address is being protected from spambots. You need JavaScript enabled to view it. for current status of the Test Sessions This site will be updated as information is made available to the web master.
Lincoln SATERN Amateur Radio Club using the callsign K0SAL will celebrate the 82nd anniversary of Donut Day with a special event station on 20 meters on 14.318 from 9:00 am - 5:00 pm CDT Friday, June 5. Certificate and QSL via Charles Bennett, PO Box 67181, Lincoln, NE 68506 other details can be found on Page 80,of the June 2020 QST.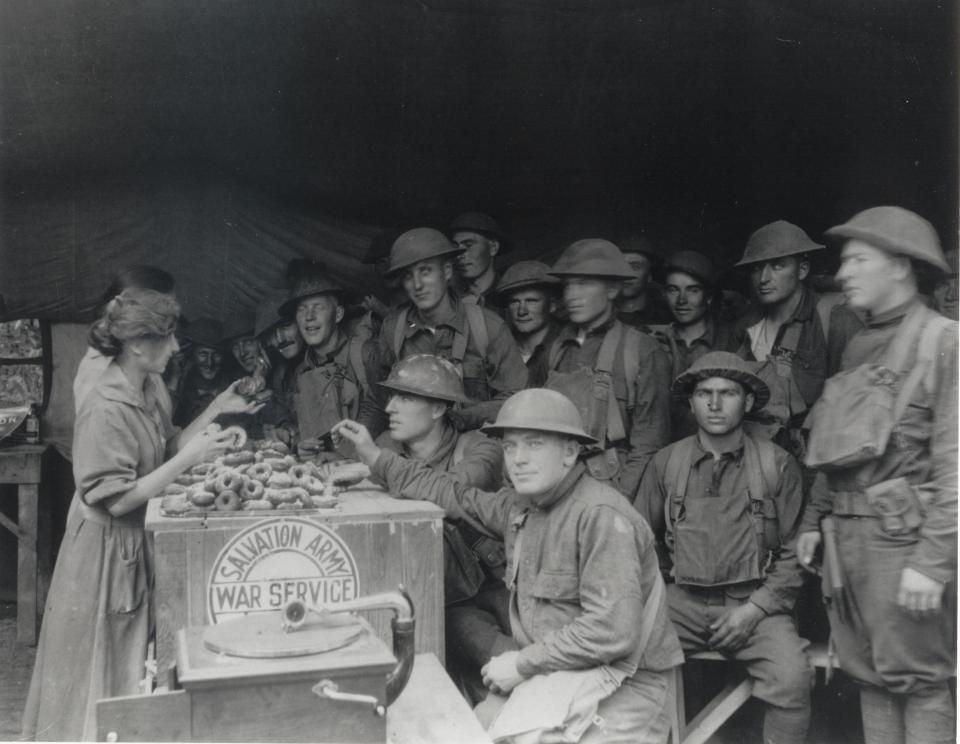 Each year on the first Friday in June, people participate in National Doughnut or Donut Day. This day celebrates the doughnut and honors the Salvation Army Lassies, the women that served doughnuts to soldiers during WWI.
In 1917, the original "Salvation Army Doughnut" was first served by the ladies of the Salvation Army. It was during WWI that the Salvation Army Lassies went to the front lines of Europe. Home cooked foods, provided by these brave volunteers, were a morale boost to the troops. The doughnuts were often cooked in oil inside the metal helmets of American soldiers. American infantrymen were then commonly called "doughboys." A more standard spelling is donut.
National Doughnut Day was created by The Salvation Army in 1938 to honor the women who served the doughnuts to soldiers in World War I. This day began as a fund-raiser for Chicago's Salvation Army. The goal of their 1938 fund-raiser was to help the needy during the Great Depression. Donut Day is the symbol of the comfort that the Salvation Army provides to those in need through its many social programs.
SATERN (Salvation Army Team Emergency Radio Network) is an all-volunteer organization. Their time and efforts go toward aiding The Salvation Army Emergency Disaster Services and Salvation Army Partners locally, nationally and internationally.
The Effects of COVID-19 on Worldwide Propagation
by Pat Connell W0OJU


On a typical Spring Sunday afternoon, I would be working on a project in the garage, in the basement, in the back yard, or at a friend's house. Anywhere but in the basement or in my radio room.


But this Sunday was different, it was March 29, 2020 the year of COVID-19. Our president, governor, and numerous other brilliant scientists touted the way to defeat or "flatten the infection curve" was to practice "social distancing". But how does an extrovert like me practice social distancing. Talk to my neighbor over the fence, or call someone on the phone – not too interesting. Go for a walk with the dog? No, the dog will just want to chase the neighborhood birds and other wildlife.
Thinking about what to do next, I found myself in the radio shack. Seeing the HF radio was on, I checked on 15 meters and found the WPX contest was on and could hear US states repeating calling CQ with no answers or at least I could not hear the foreign stations calling them on my simple dipole.
I went down to 21.074 mhz to see if FT8 was active and start seeing signal reports of S+5 -10! What the heck, as I turned up the audio I could hear lots of audio signals and some really loud signals from all over North and South America. I thought what the heck, I should check out 10 meters my favorite band. (Did I ever tell you I had an 8 element 10 meter Yagi on an 48 foot boom when I was young and single? That is a story for another column.)


I could hear a faint signal down in the noise and then a string of W4, 5 and a W6 came across the WSJT program screen. I worked a half dozen stations, and then started calling CQ, which in turn caused me to work stations after stations for the next two hours. I worked W0-W9, KP4, KH6, and a slew of central and South Americans!


I checked with PSKreporter and found that my signal was being heard in Italy, New Zealand, etc. (By the way PSKreporter will be a topic for another column – but it is a very practical almost real time tool to check on both HF and VHF band conditions, and whom is hearing whom.)
This was not a onetime experience. On March 31, ten meters was open late afternoon and early evening across the U.S. and all the ways to South American. One Example was a J68 (St. Lucia island) who was a S9+ signal for over two hours!!


By now you are wondering, so how is COVID-19 improving propagation? My hypothesis is that there is an indirect impact. My hypothesis is that there are more people listening out there as part of their social distancing. The problem is if everybody is just listening and not calling CQ the band will appear to be dead. So, let's light up the ionosphere by listening and calling CQ – just don't be surprised when someone answers!

73's and I would love to hear your experiences. – Pat W0OJU
You can now renew your dues online via PayPal.
This option is ONLY available to renew your membership if you are currently a member in the Ak-Sar-Ben Amateur Radio Club.
This method cannot be used for new applicants, or anyone who was not a paid member since 2015.

If your membership has lapsed (per the bylaws to remain current dues must be paid by March 1st of each year) after a year of inactivity your name is removed from the primary roster. In that case please resubmit a membership application with your dues to the club's address or bring it to a club meeting.
Also, per the bylaws, new members must submit a membership application and be voted upon by the club membership before we deposit your payment. At this time it was decided not to accept payment for new members via the online method.
Please consider adding $1 to offset the costs of processing through PayPal. You can select this from the drop down menu and add it to your cart.
If you have any questions please email This email address is being protected from spambots. You need JavaScript enabled to view it.

AkSarBen ARC
PO Box 24551
Omaha, NE 68124
RENEWALS ONLY!!!!
As a Service to its members, the AARC has available some items that members might need occasionaly.
Members of the Ak-Sar-Ben Amateur Radio Club, who are in good standing (that means current on your dues!) and possesses an active FCC issued US Amateur Radio License may borrow one of two Icom HTs. The radios are a basic 2 meter radio which is great for the new user. It has a NiMH battery and a drop in charger and an alkaline pack making it the perfect if you need to borrow a rig to help with that community service event, or if you are just itching to get on the air as you shop for your new radio. Completely programmable from the keyboard there is no need for the complication of computer based programming.
The radios are available for checkout at any club meeting and you can use it to your hearts content for then next month. Just bring it back to the next month's club meeting. If you can't make a meeting for either check out or return, you can contact the equipment committee at This email address is being protected from spambots. You need JavaScript enabled to view it. to make arrangement for its return. Someone else might be waiting!
We also have an MFJ-259B Antenna Analyzer and an MFJ-949C Versa Tuner as well... Both are available for pick up at a club meeting with advanced notice you want to borrow them.
At this time there is no other equipment on the loan list.
Please review the Loan Agreement at the link below.
| | | | |
| --- | --- | --- | --- |
| Item | Serial Number | Borrower | Date Due Back |
| Icom V80 Kit #1 | 25006471 | Available | |
| Icom V80 Kit #2 | 25006472 | Available | |
| ARRL Intro To Morse Code CD Set | N/A | Available | |
| MFJ-259B Antenna Analyzer | N/A | Available | |
| MFJ-949C Versa Tuner II | N/A | Available | |

To review the Equipment Loan Agreement click this link.