K0USA

September 16, 2017
8:00 am to 12:00 noon
Food - Door Prizes - Bargains
Admission is $5
Tables (prepaid) $8 (includes 1 admission)


>>>>Table Registration form can be found here<<<<
Get your table before they are all gone!
Grand prize is an:
Icom IC-2730A 144/440MHz Dual Band Mobile Radio
Supports V/V - V/U - U/U Simultaneous Receive
Supports CrossBand Repeat
50 Watt Output on Both Bands
1000 Memories
Wide Band Receive Coverage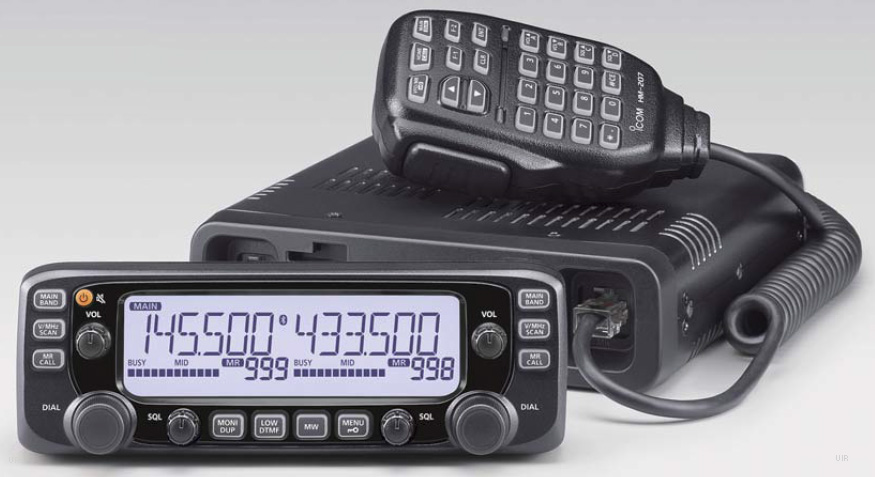 In case you haven't heard... On August 21, 2917, a total solar eclipse will cause the shadow of the moon to traverse the United States from Oregon to South Carolina!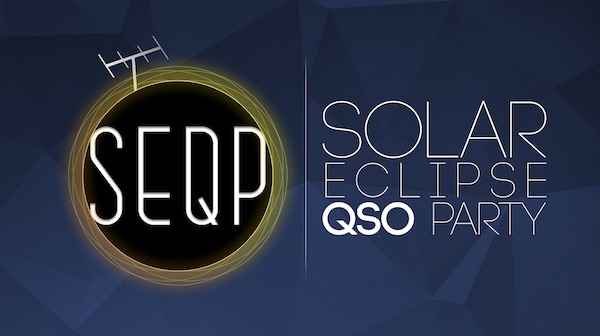 Omaha is not in the path of totality, but will see a partial eclipse of 98%.
Although the ionospheric effects of solar eclipses have been studied for over 50 years, many unanswered questions remain. HamSCI, a Ham Radio Citizen Science Investication, is inviting amateur radio operators to participate in a large-scale experiment which will characterize the ionospheric response to the total solar eclipse and target open science questions. HamSci is sponsoring the Solar Eclipse QSO Party which will take place on August 21, before, during and after the event. The data from the QSO Party will be used to Study the effect of the eclipse on radio wave propagation.
Would you like to participate? The Ak-Sar-Ben Amateur Radio Club has been invited to Homestead National Monument of America to participate in their activities, and will be active on HF on August 21, 2017. Homestead National Monument is one of NASA's official viewing sites, and is also playing host to several organizations and PBS Science programs.
The AARC will be an active participant in the Solar Eclipse QSO Party. Our footprint will be small, much like a National Parks on the Air activation. Our exact location is still pending, but Homestead staff is trying their best to keep us front and center. So hopefully we can get some interest and educate a few folks about amateur radio.
There are lots of activities at the park for kids of all ages, so if you are looking for a great place to watch the eclipse, Homestead should be on that list. The K0USA team would welcome some relief operators, loggers and people to talk to curious people walking by, so please consider coming down. However, this is no parking allowed on the property that day. But there are free shuttles from Beatrice (only 4 miles away) which start running at 6:00 am and running until 6:00 pm. There is lots of free parking available in Beatrice. (There will be programs by NASA and lot of other things going on in Beatrice as well)
Even arriving earlier than 6:00 am will not get you parking on the site. At this point even the K0USA team (N0UP and harmonic Andrew, and K0CTU & N0TRK) do not have parking priveleges on the park grounds. But this team has a lot of experience traveling light after a year of National Parks on the Air, so a quick drop off of equipment should be all that is needed, and the truck will need to be parked off site and the driver shuttled back to Homestead. If you think you are coming.. send an email to This email address is being protected from spambots. You need JavaScript enabled to view it. and let them know.
So, if you can't, or don't want to travel to see the eclipse, you can still help out by getting on the air with the Solar Eclipse QSO Party, a contest-like operating event designed to generate data for studying the eclipse! There are also a LOT of other Special Events going on on the air that day. Several are listed at: http://www.arrl.org/news/many-special-events-will-be-on-the-air-to-mark-the-total-solar-eclipse-in-august . If you have APRS.. check out this link http://www.hamsci.org/article/aprs-and-total-solar-eclipse - Event Nuts and Volts magazine has an article about various projects: http://www.nutsvolts.com/magazine/article/the-solar-eclipse-and-ham-radio - Look for How Can You Participate near the bottom of the article. As well as http://www.hamsci.org/projects/2017-total-solar-eclipse/get-involved.


The Ak-Sar-Ben Amateur Radio Club welcomes newly licensed amateur radio operators to the great hobby amateur radio.
We know it can be a bit intimidating figuring out what to do now that you have that new call sign. Joining a club and being active in events is a great way to find those people who are willing and able to help.
To make is easy for a newly licensed ham, the Ak-Sar-Ben Amateur Radio Club offers:
A free year's membership in the club so you can put your dues money towards your radio purchases.
Loaner radios - we have two Icom 144MHz handitalkies - so you can get on the air while you decide which new radio to buy. Any member may borrow one of these radios for a month at a time
The Ak-Sar-Ben Amateur Radio Club has an active group who like to take ham radio out of the "shack" and into the field. They have plans to operate from:
Homestead National Monument of America in Beatrice,NE for the 2017 Total Eclipse in August.
USS Hazard National Historic Landmark at Freedom Park in Omaha for ham radio event called Museum Ships Weekend in June
There are tenative plans for operating from other locations so watch the website and Facebook for details
The club also is active in community service, providing communication support to numerous events such as
Nebraska State High School Track Meet
Market-to-Market Relay
The Corporate Cup
Crop Walk
You can find an application form at this link. Fill it out and bring it with you to a club meeting! We meet the 2nd Friday of the Month at the Red Cross near 84th and Spring. We are looking forward to meeting you!
Don't miss an activity or event! Ask your fellow hams for help. Join our Groups.io email group: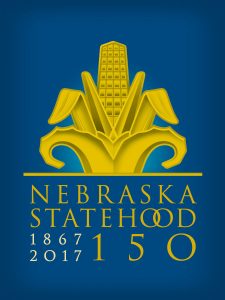 To help celebrate Nebraska's Sequicentennial there will be a year long QSO Party! The premier event will be the Sesquicentennial QSO Party, from 13:00 UTC Saturday February 25 to 11:00 pm Sunday March 5th. Nebraska's Statehood day is March 1st.
Hams throughout Nebraska are encouraged to participate as NE150Hams using their own callsign with "/NE150" as a suffix. The exchange for Nebraska is : call sign, signal report and county. Additionally participating Nebraska stations are encouraged to operate from historical sites in Nebraska (this is optional) then the station will add the name of that site, "Homestead National Monument" or "Chimney Rock". The response from the station outside Nebraska is call, name, signa report and state or province. If the station is outside of the US, then just their country.
Lots of details are still in the works, so check at http://ne150hams.org/ to get the latest information.
You can now renew your dues online via PayPal.
This option is ONLY available to renew your membership if you are currently a member in the Ak-Sar-Ben Amateur Radio Club.
This method cannot be used for new applicants, or anyone who was not a paid member since 2015.

If your membership has lapsed (per the bylaws to remain current dues must be paid by March 1st of each year) after a year of inactivity your name is removed from the primary roster. In that case please resubmit a membership application with your dues to the club's address or bring it to a club meeting.
Also, per the bylaws, new members must submit a membership application and be voted upon by the club membership before we deposit your payment. At this time it was decided not to accept payment for new members via the online method.
Please consider adding $1 to offset the costs of processing through PayPal. You can select this from the drop down menu and add it to your cart.
If you have any questions please email This email address is being protected from spambots. You need JavaScript enabled to view it.

AkSarBen ARC
PO Box 24551
Omaha, NE 68124
RENEWALS ONLY!!!!