K0USA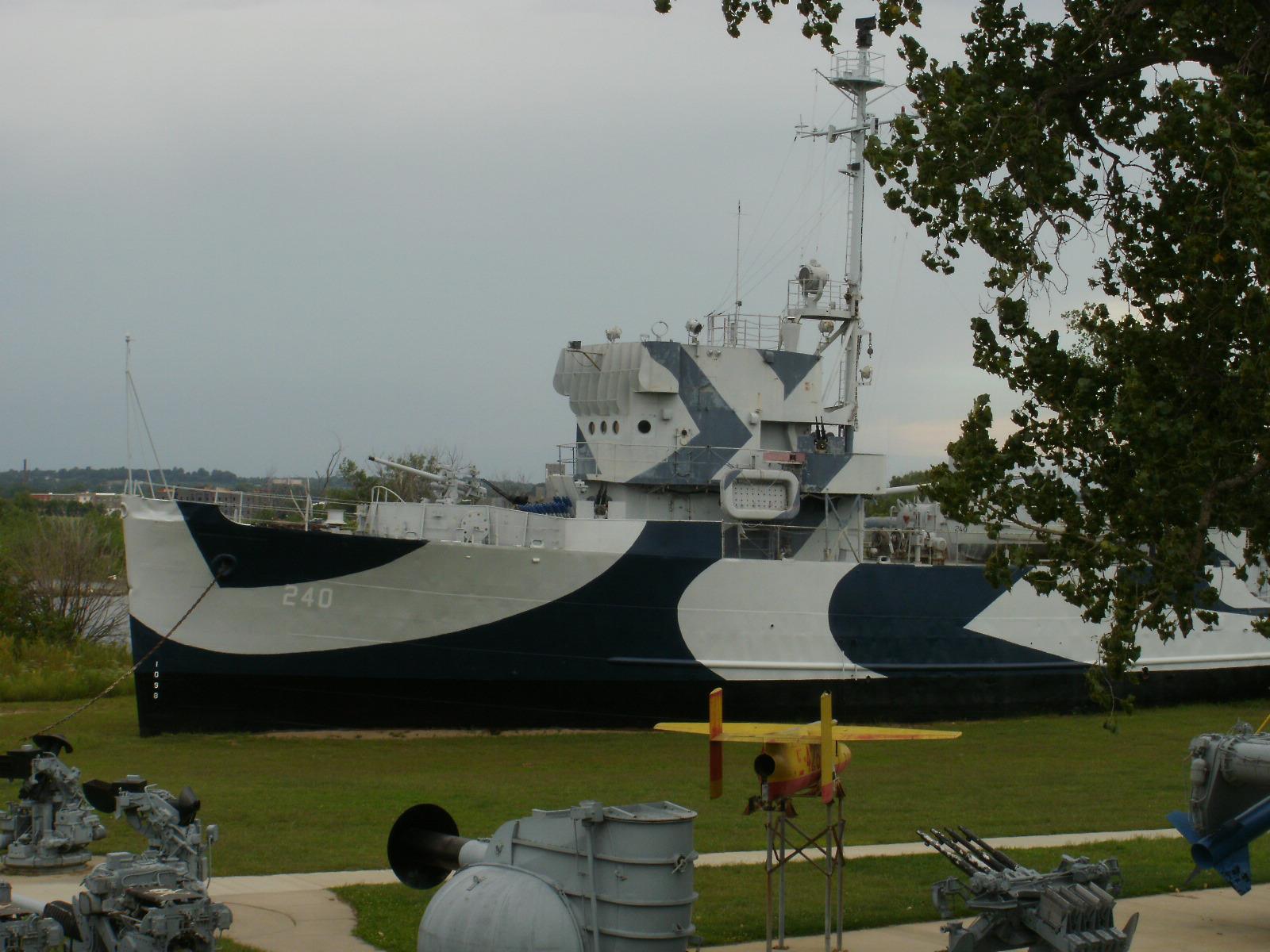 Museum Ships Weekend is an annual operating event in which hams operate on the amateur radio frequencies from retired maritime vessels, both military and commercial. To be a participant the hams participating must be on or within site of the ship they are activating. An established physical memorIal to a ship is considered the same as operating from the ship as long as the group/person is operating form the Memorial or within sight of the memorial.
The Ak-Sar-Ben Amateur Radio Club will be operating from the radio room and fan tail of the ship on June 3 between the hours of 10:00 am and 3:00 pm only. (These are the normal operating hour for the park) Everyone is invited to come out and get on the air and look around the ship.
So far the plans for operations include PSK operating from the radio room of the USS Hazard, 20m SSB from the fantail, and a CW operator stopping by and operating from his car from 20 and 40m. SSB will change bands as conditions dictate. All stations will be using the callsign KØUSA.
The Museum Ships Weekend Event is sponsored by The Battleship New Jersey Amateur Radio Station. Details of the event and a list of participating ships can be found at http://www.nj2bb.org/museum/ - the list is expected to grow to over 100 before the event starts.
The USS Hazard will be one of two minesweepers participating in the event and the only WWII Minesweeper.
USS Hazard (AM-240) is an Admirable-class minesweeper that served in the United States Navy during World War II. Hazard was launched on 1 October 1944 and was commissioned on 30 December 1944. The vessel was built by the Winslow Marine Railway and Shipbuilding Company of Winslow, Washington. Hazard was fitted for both wire and acoustic sweeping and could double as an anti-submarine warfare platform.
The Admirable class of minesweepers were also used for patrol and escort duties. Hazard first served in this capacity, escorting a convoy from San Francisco to Pearl Harbor, and then running with convoys to Eniwetok and Ulithi. In March 1945, the sweeper was sent to Okinawa, where she first performed anti-submarine patrols before sweeping the waters off Kerama Retto in keeping with the minesweeper's slogan, "No Sweep, No Invasion."
At the war's end the ship cleared the seas off Korea and Japan for the occupation forces. Returning to the United States in 1946, Hazard was decommissioned and joined the reserve fleet.
Stricken from the Navy Register in 1971, Hazard was purchased by a group of Omaha, Nebraska, businessmen and is open to the public along with the submarine USS Marlin (SST-2), an A-4 Skyhawk, an A-7 Corsair II, and an HH-52A Seaguard US Coast Guard helicopter at Freedom Park on the Missouri River waterfront in East Omaha. Hazard earned three battle stars for her World War II service. Hazard is a National Historic Landmark, the only Admirable-class minesweeper left in the United States.


The Ak-Sar-Ben Amateur Radio Club welcomes newly licensed amateur radio operators to the great hobby amateur radio.
We know it can be a bit intimidating figuring out what to do now that you have that new call sign. Joining a club and being active in events is a great way to find those people who are willing and able to help.
To make is easy for a newly licensed ham, the Ak-Sar-Ben Amateur Radio Club offers:
A free year's membership in the club so you can put your dues money towards your radio purchases.
Loaner radios - we have two Icom 144MHz handitalkies - so you can get on the air while you decide which new radio to buy. Any member may borrow one of these radios for a month at a time
The Ak-Sar-Ben Amateur Radio Club has an active group who like to take ham radio out of the "shack" and into the field. They have plans to operate from:
Homestead National Monument of America in Beatrice,NE for the 2017 Total Eclipse in August.
USS Hazard National Historic Landmark at Freedom Park in Omaha for ham radio event called Museum Ships Weekend in June
There are tenative plans for operating from other locations so watch the website and Facebook for details
The club also is active in community service, providing communication support to numerous events such as
Nebraska State High School Track Meet
Market-to-Market Relay
The Corporate Cup
Crop Walk
You can find an application form at this link. Fill it out and bring it with you to a club meeting! We meet the 2nd Friday of the Month at the Red Cross near 84th and Spring. We are looking forward to meeting you!
Amateur Radio Plates are available through the Department of Motor Vehicles to any person who holds a valid Amateur Radio Station License issued by the Federal Communications Commission.

The plates are inscribed with the applicant's official amateur radio call letters and are issued in lieu of regular plates. Amateur Radio Plates may be placed on motor vehicles, motorcycles, trailers, semitrailers and cabin trailers.

Applicants must have a Nebraska Certificate of Title issued in their name, or in the event the vehicle is leased or non-resident military, the name of the applicant must appear on the registration of the vehicle.

Only one motor vehicle or trailer owned or leased by the applicant may be registered with an Amateur Radio Plate at any one time.

A photocopy of the applicant's valid Amateur Radio Station License must accompany the application.

Once the application is processed, the applicant will receive notification from the Department of Motor Vehicles advising them of the date the plate will be available at their County Treasurer's office to be registered to their vehicle. The applicant must show his/her valid Amateur Radio Station License to their County Treasurer before plates can be registered.

The fee for a set of Amateur Radio Plates is $5.00 in addition to any other applicable registration fees and taxes and is paid to the County Treasurer at the time of initial registration and annually when the registration is renewed.

Amateur Radio License Plates do not afford the registered owner any special parking priveleges.

A completed application and a photocopy of the applicant's Amateur Radio Station License should be submitted to:
Nebraska Department of Motor Vehicles Driver and Vehicle Records Division
PO Box 94789
Lincoln, NE 68509-4789

The Nebraska Science Festival began in 2013 as an initiative of the University of Nebraska Medical Center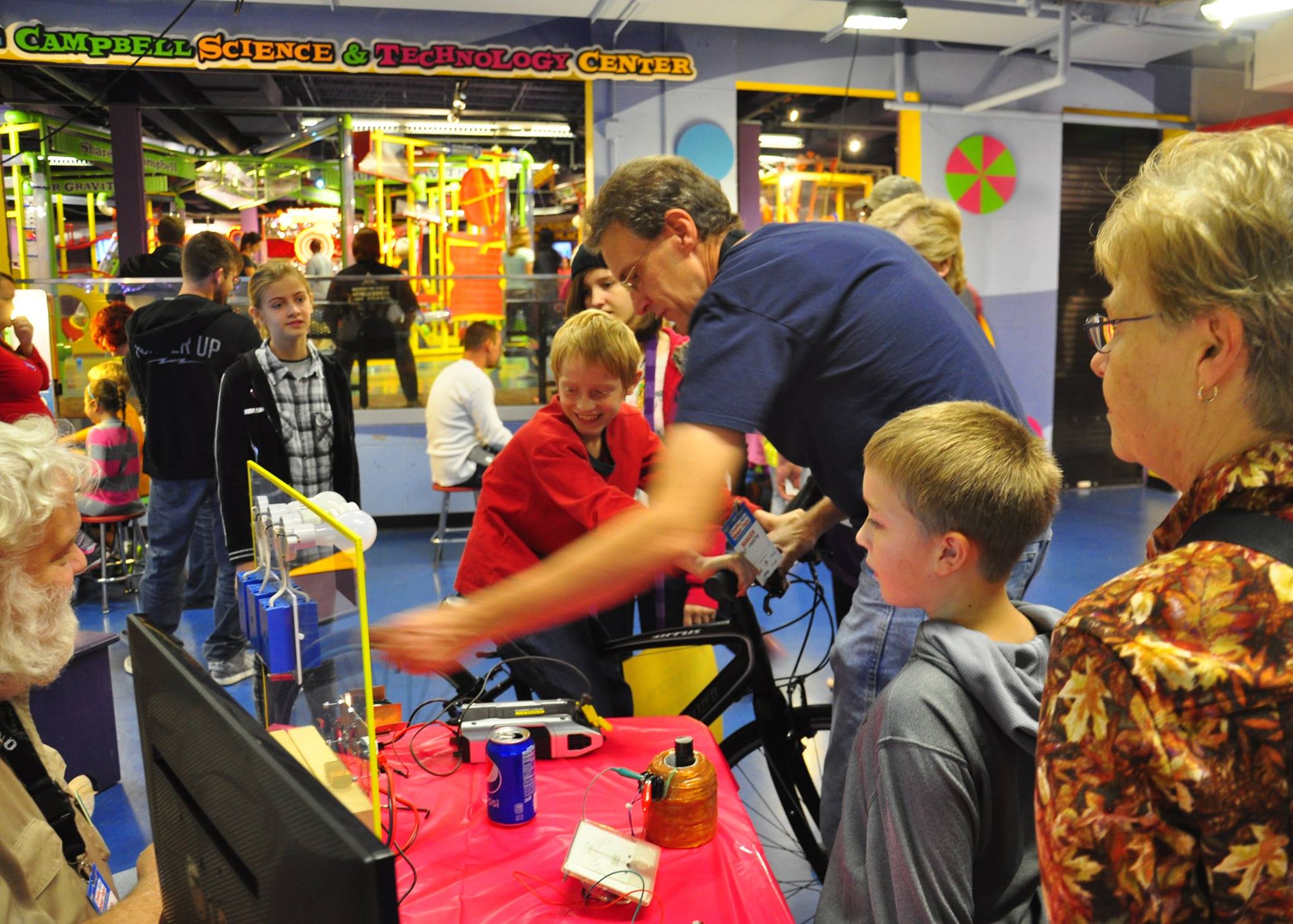 with the assistance of a number of organizations and individuals interested in the advancement of science literacy. The Science Festival is designed to make science accessible, interactive, relevant and fun for kids and adults alike.
This year The Ak-Sar-Ben Amateur Radio Club was chosen to participate in the Nebraska Science Festival and demonstrate how to demonstrate small amounts of electricity with magnets and coils. We will also allow SciFest fans to use our bicycle-powered generator to try to generate enough electricity to illuminate an incandecent, a compact flourescent or an LED Light bulb.
The club will be participating at the Durham at 801 S 10th Street in Omaha. Admission to the event is free, and there are many other demonstrations to enjoy. Check out Saturday's schedule here: http://www.nescifest.com/schedule/public-expo-the-durham-museum/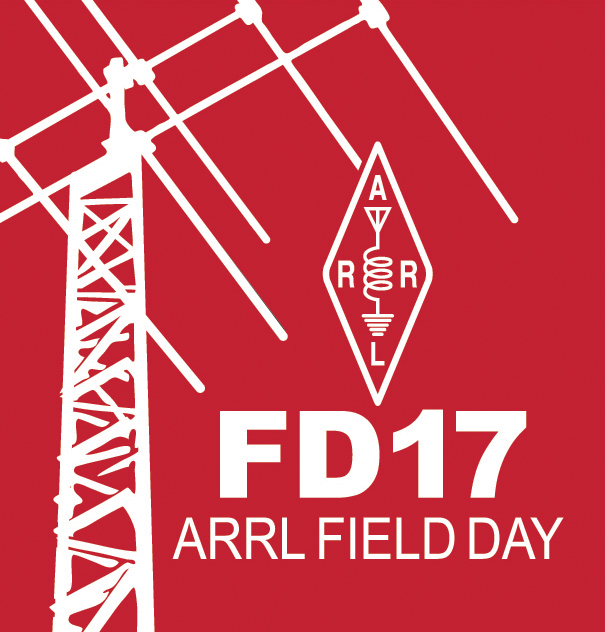 Field Day Chairman Adam KD0MMG would like to invite those interested in helping with Field Day Planning Meeting on Saturday April 29th at 10:00 am at Freedom Park. We will have dicussions on the gazebo which offers a wonderful view of the entire park and offers a great place to operate from duirng the weekend. If it is raining, we will meet inside the USS Hazard. The plan is to fiinalize locaitons of shacks,antenna loations, and discuss setup and operation plans. This is also important for the logging network plans.
Freedom Park offers many new challenges but also offers a lot of opportunities, which is one of the major aspects of Field Day, leaning to see challenges as oppurtunities. Because the park will be open during part of the setup and early operations, all shack locations will be determined before setup. The GOTA station will operate from 1:00pm until 3:00 pm when the park closes.
Shack Captains have been confirmed for:
20 meter SSB - K0CTU/KE7RDM
40 meter SSB - KD0MMG/N0TRK
15 meter SSB - KA0VNY
GOTA* - KA0VNYwill be the control op/Callsign used
6 meter SSB - KA4ZZQ
20 Meter PSK - AI7Q
There are plans to operate on 144 SSB as well as 144/220/440 FM - but no firm shack captains have been determined.

Remember as a shack captain, you are responsible for obtaining all equipment needed for your shack - Radios, logging computer, antennas, tables, chairs, power source, etc... and are responsible for its setup. This doesn't mean that the shack captain must have all of this equipment themselves, but you need to know what you need from other hams or the club and make sure it is available for that day.
The park is open for visitors on Saturdays now, so just drive on down to the park.
To get to Freedom Park, take Abbot Drive towards the airport. Turn right on Gallup Drive and take the first left. There is a sign that says Miller's Landing, River City Star, Freedom Park. Follow the road east to the gate for Freedom Park.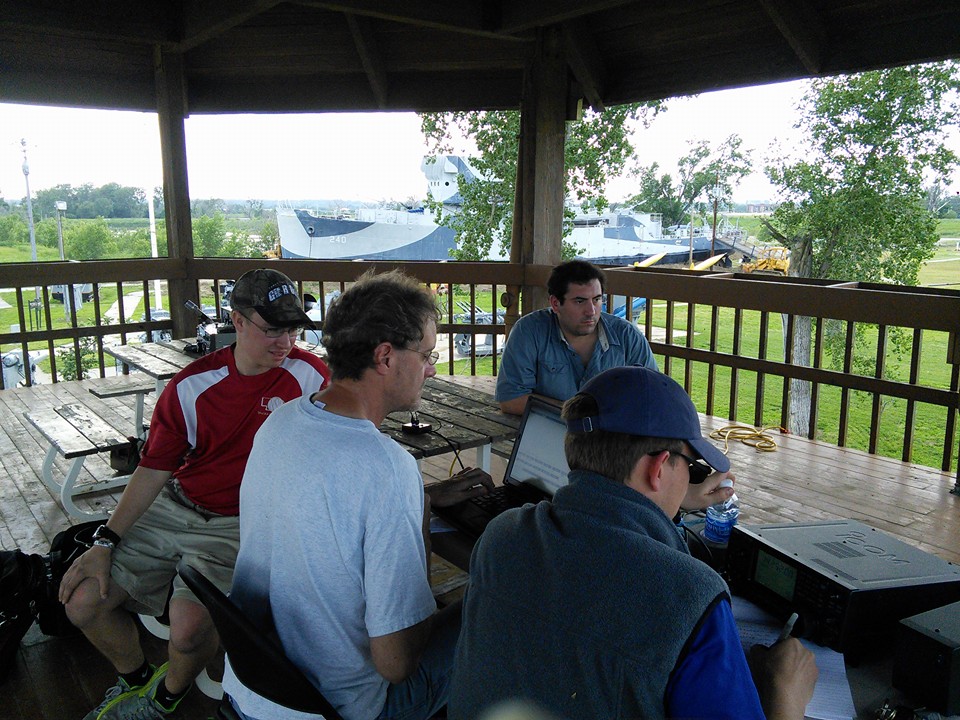 To sign up to help with Field Day please use this form: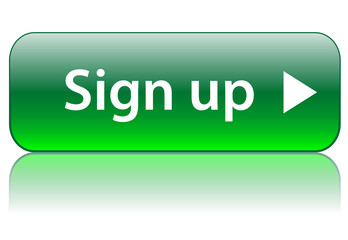 And here is a link to the location from Abbott Drive
https://drive.google.com/open?id=1zPd_Nv8_cvIcTJTFVBpYfq2gXMg&usp=sharing
The NSAA High School State Championships are coming! And the Ak-Sar-Ben Amateur Radio Club is once again being asked to provide communications support to the field events. The dates this year are Friday, May 19 and Saturday May 20th. As we are provided with Meet Official attire we need a list of volunteers soon. More details coming