K0USA


The Ak-Sar-Ben Amateur Radio Club welcomes newly licensed amateur radio operators to the great hobby amateur radio.
We know it can be a bit intimidating figuring out what to do now that you have that new call sign. Joining a club and being active in events is a great way to find those people who are willing and able to help.
To make is easy for a newly licensed ham, the Ak-Sar-Ben Amateur Radio Club offers:
A free year's membership in the club so you can put your dues money towards your radio purchases.
Loaner radios - we have two Icom 144MHz handitalkies - so you can get on the air while you decide which new radio to buy. Any member may borrow one of these radios for a month at a time
The Ak-Sar-Ben Amateur Radio Club has an active group who like to take ham radio out of the "shack" and into the field. They have plans to operate from:
Homestead National Monument of America in Beatrice,NE for the 2017 Total Eclipse in August.
USS Hazard National Historic Landmark at Freedom Park in Omaha for ham radio event called Museum Ships Weekend in June
There are tenative plans for operating from other locations so watch the website and Facebook for details
The club also is active in community service, providing communication support to numerous events such as
Nebraska State High School Track Meet
Market-to-Market Relay
The Corporate Cup
Crop Walk
You can find an application form at this link. Fill it out and bring it with you to a club meeting! We meet the 2nd Friday of the Month at the Red Cross near 84th and Spring. We are looking forward to meeting you!

The Nebraska Science Festival began in 2013 as an initiative of the University of Nebraska Medical Center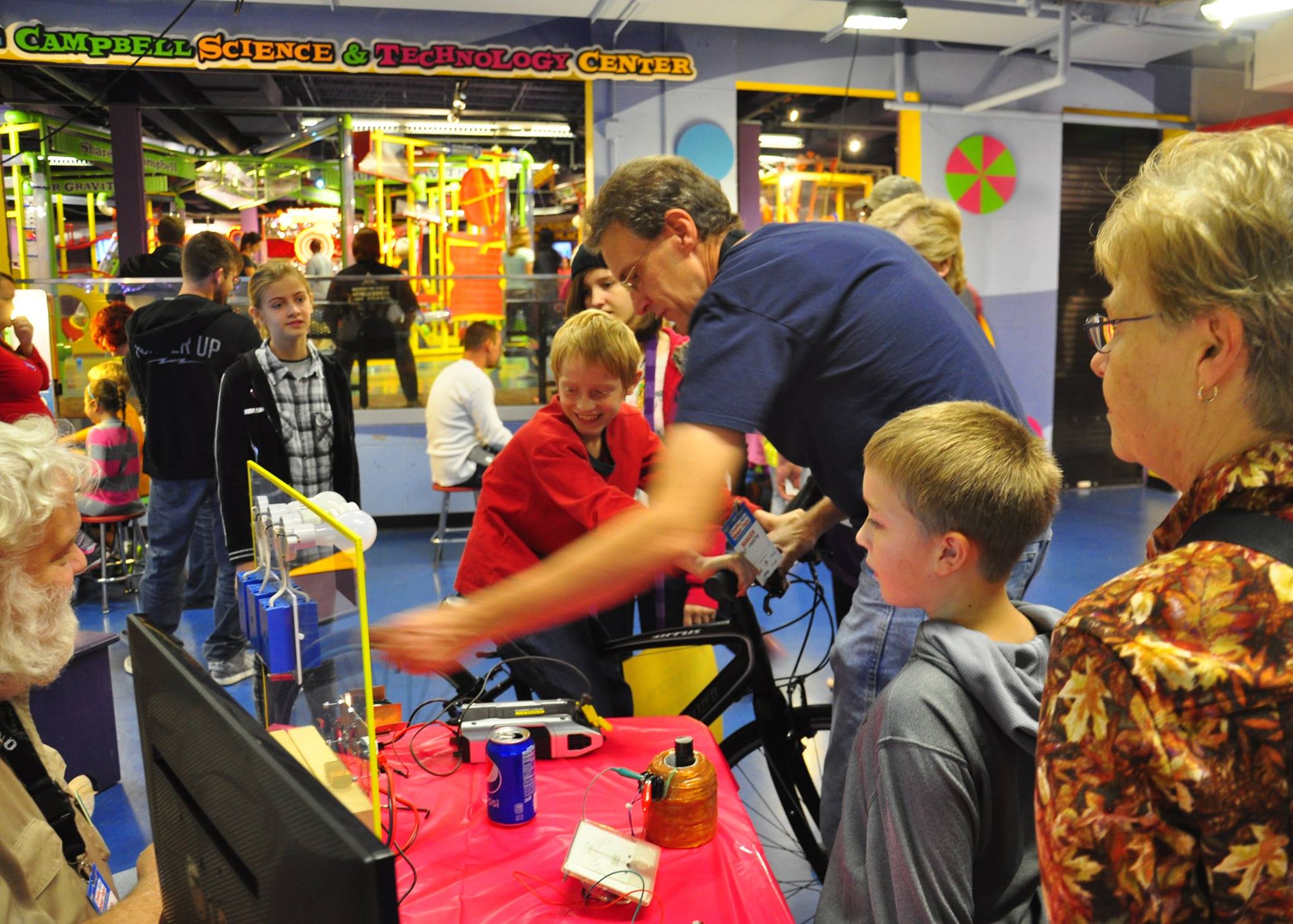 with the assistance of a number of organizations and individuals interested in the advancement of science literacy. The Science Festival is designed to make science accessible, interactive, relevant and fun for kids and adults alike.
This year The Ak-Sar-Ben Amateur Radio Club was chosen to participate in the Nebraska Science Festival and demonstrate how to demonstrate small amounts of electricity with magnets and coils. We will also allow SciFest fans to use our bicycle-powered generator to try to generate enough electricity to illuminate an incandecent, a compact flourescent or an LED Light bulb.
The club will be participating at the Durham at 801 S 10th Street in Omaha. Admission to the event is free, and there are many other demonstrations to enjoy. Check out Saturday's schedule here: http://www.nescifest.com/schedule/public-expo-the-durham-museum/
The stated objective of the Nebraska QSO Party is for stations outside of Nebraska to work as many Nebraska stations and Nebraska counties as possible and for stations in Nebraska to work everyone. This year, it also helps celebrate the Nebraska Sesquecintennial.

The 2017 edition of the Nebraska QSO Party will be held on April 22 and April 23. Official Rules can be found at the QCWA Chapter 25 web site. Keeping score is made easy with specialized logging programs like N3FJP's customized QSO Party logs, and are a software bargain. You can get their NE QSO Party log for a mere $8.99 or purchase the entire package of his software for less than $49.99 (and includes life time updates). N3FJP software is used by the Ak-Sar-Ben Amateur Radio Club for their Field Day operations.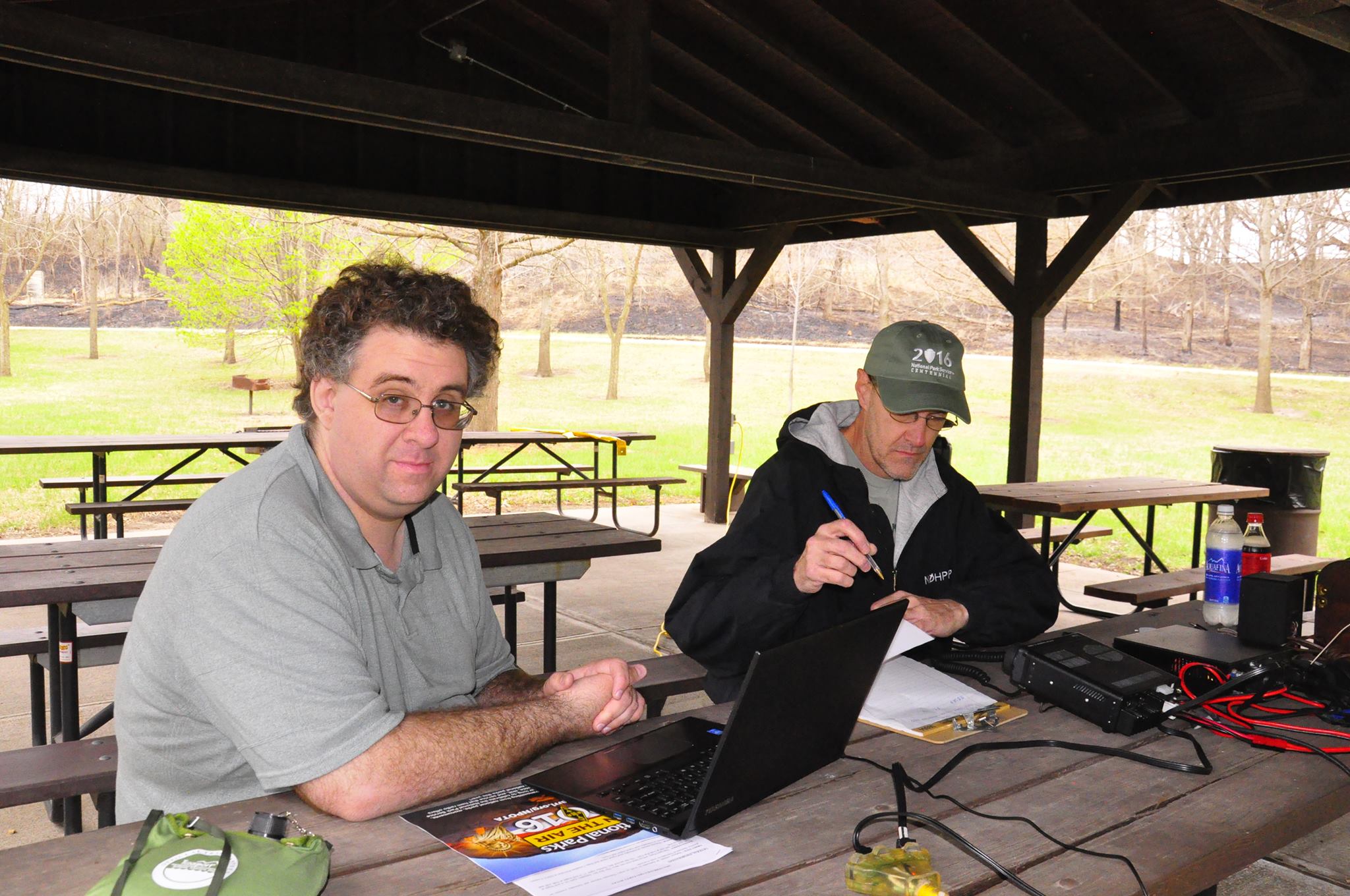 In 2016, the Ak-Sar-Ben Amateur Radio Club took first place in the "Club Category". The NPOTA group combined their activities with the NEQSO Party. They activated two Nebraska Counties and 4 National Park NPOTA entities. Rock Creek Station State Park in Jefferson County included the Pony Express Trail, Oregon Trail and the California Trails. And their favorite site to go to Homestead National Monument in Gage County. The efforts also earned them second place in the "Rover Category".
For 2017, the K0USA team is working with the volunteers at Freedom Park and hopes to activate the radio room on board USS Hazard WWII - Mine Sweeper for Saturday Operations. Stay tuned here and on FACEBOOK for updates. The radio room is small on board the Hazard, but the QSO Party team promise to make room for guest operators. Nebraska is a fairly rare state, so contacts are usually pretty steady. Throw in the USS Hazard and it could be pretty busy.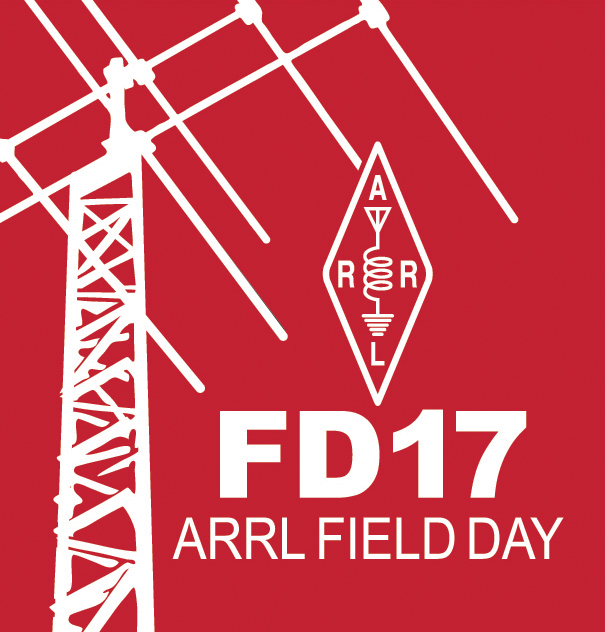 Field Day Chairman Adam KD0MMG would like to invite those interested in helping with Field Day Planning Meeting on Saturday April 29th at 10:00 am at Freedom Park. We will have dicussions on the gazebo which offers a wonderful view of the entire park and offers a great place to operate from duirng the weekend. If it is raining, we will meet inside the USS Hazard. The plan is to fiinalize locaitons of shacks,antenna loations, and discuss setup and operation plans. This is also important for the logging network plans.
Freedom Park offers many new challenges but also offers a lot of opportunities, which is one of the major aspects of Field Day, leaning to see challenges as oppurtunities. Because the park will be open during part of the setup and early operations, all shack locations will be determined before setup. The GOTA station will operate from 1:00pm until 3:00 pm when the park closes.
Shack Captains have been confirmed for:
20 meter SSB - K0CTU/KE7RDM
40 meter SSB - KD0MMG/N0TRK
15 meter SSB - KA0VNY
GOTA* - KA0VNYwill be the control op/Callsign used
6 meter SSB - KA4ZZQ
20 Meter PSK - AI7Q
There are plans to operate on 144 SSB as well as 144/220/440 FM - but no firm shack captains have been determined.

Remember as a shack captain, you are responsible for obtaining all equipment needed for your shack - Radios, logging computer, antennas, tables, chairs, power source, etc... and are responsible for its setup. This doesn't mean that the shack captain must have all of this equipment themselves, but you need to know what you need from other hams or the club and make sure it is available for that day.
The park is open for visitors on Saturdays now, so just drive on down to the park.
To get to Freedom Park, take Abbot Drive towards the airport. Turn right on Gallup Drive and take the first left. There is a sign that says Miller's Landing, River City Star, Freedom Park. Follow the road east to the gate for Freedom Park.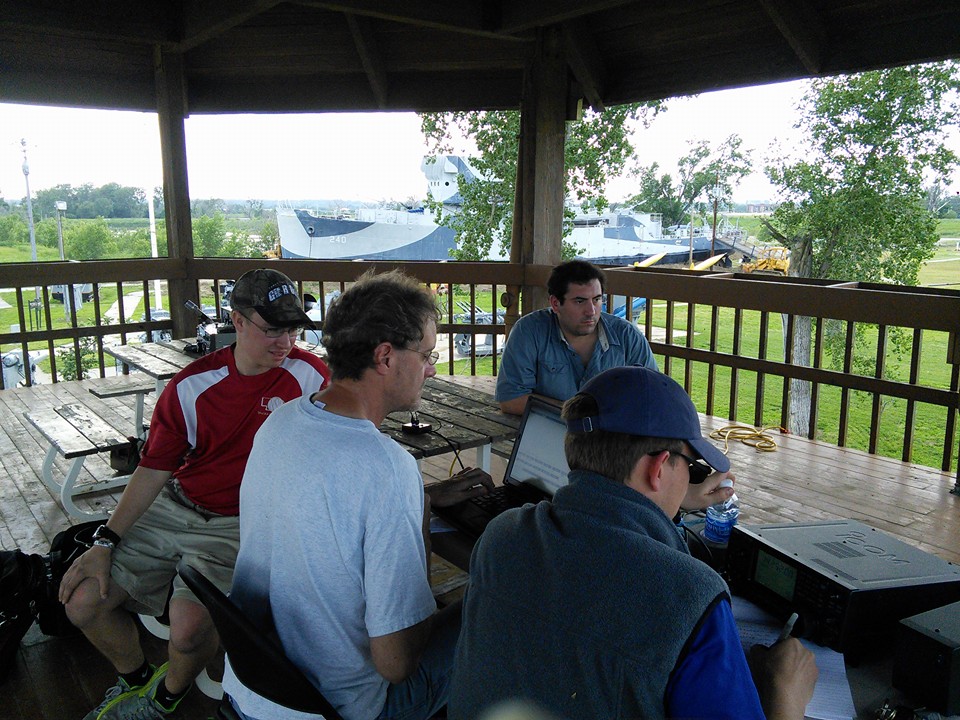 To sign up to help with Field Day please use this form: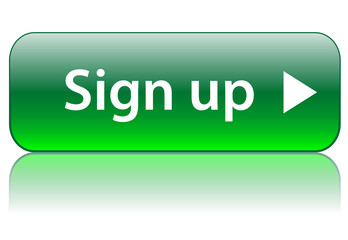 And here is a link to the location from Abbott Drive
https://drive.google.com/open?id=1zPd_Nv8_cvIcTJTFVBpYfq2gXMg&usp=sharing
The NSAA High School State Championships are coming! And the Ak-Sar-Ben Amateur Radio Club is once again being asked to provide communications support to the field events. The dates this year are Friday, May 19 and Saturday May 20th. As we are provided with Meet Official attire we need a list of volunteers soon. More details coming
Don't miss an activity or event! Ask your fellow hams for help. Join our Groups.io email group: