Next Meeting
The Next Meeting of the
Ak-Sar-Ben
Amateur Radio Club
will be on
May 10 at 7:00 p.m.
at the
Heartland Chapter of the American Red Cross
2912 S 80th Ave
(near 84th and Center)
in Omaha, Nebraska
This month's program will be...
Ham Creations
Bring along, or be prepared to tell the story about a fun and intersting ham radio related item that you have built.
It could be an antenna, a kit you built, something you modified or an unusual solution to a ham radio problem.


The Ak-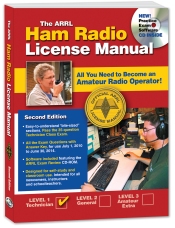 Sar-Ben Amateur Radio Club will be hosting an eight week entry level amateur radio operators license class starting on June 4th. The class will run for 8 weeks and will be offered free of charge.
All Classes will be held at the Heartland Chapter House of the American Red Cross at 2912 S 80th Ave Omaha, NE. and will start promtly at 6:30 pm.
The course will follow the ARRL's Ham Radio License Manual Revised 2nd Edition. The book will be available for $20 at the class.
Class size is limited, so sign up ensure your book and a seat. Use the form at this link: Ak-Sar-Ben ARC June 2013 Ham Radio Class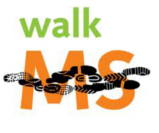 A big thanks goes out to Adam, KDØMMG, Corby KØSKW, Mary NØTRK and Pat KØCTU for keeping providing communications support to the MS Society's "MS Walk". This has been a service provided by the Ak-Sar-Ben Amateur Radio Club for more than 20 years.
The 2013 Edition started at Stinson Park and followed along the Keystone Trail to the turnaround point at Kohl's parking lot. The trail was often crowded with walkers but everyone made it safely back to Stinson Park.
If you weren't able to help out with this event, there will be more in the future. Stay turned to this web site and the weekly ARES net for more chances to volunteer.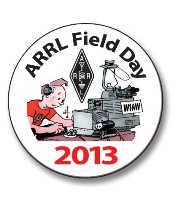 The Field Day committee is planning going back to the grounds of the Douglas County Sheriff's Office Crime Lab for Field Day 2013. It turned out to be a great location for Field Day and has an added benefit of a strong law enforcement presense. If you didn't make it out last year, the location was once the Thomas Fitzgerald Veterans Home and is located at 15345 W Maple Rd in Omaha and has lots of green space and trees for antennas and is close by for gas, food and other supplies.

But to be a great Field Day it takes YOU! Field Day is a great time to get involved as you can do as much as you want. Of course Shack Captains are needed, but shack captains can't operate the entire 24 hours, they need relief operators, loggers, antenna raisers.

SSB, CW, Digital modes, Satellites (bonus points), someone to staff the Information Shack (more bonus points) and monitor the repeater for talk in. If there is to be a GOTA shack, then there have to be GOTA Shack opertaors. 144 MHz, 220 MHz, 440 MHz, FM simplex contacts do count! There has been a lot of activity on 6 meters the last couple of years.
And of course the HF bands.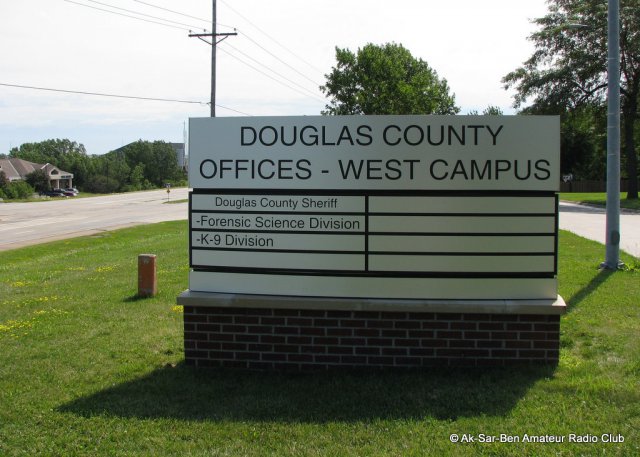 Field day is a great time to get involved. No experience is necessary, no matter how much experience you have or don't have, there is always something to help with. No one needs to be there for 24 hours, but no one is going to tell you to go either. Operations will go through the night as long as the bands are open and the coffee holds out.
Volunteering is easy.. just fille out the "I Want To Help Make the AARC Field Day the BEST in the State" volunteer form and give the committee an idea of what you want to do.
Of course you can always just stop by and enjoy the site and chat with others visiting the area as well. But, no excuses to NOT GET ON THE AIR!
Radio amateur Julie N. Zoller, KJ4EMJ, has succeeded Richard C. Beaird at the Department of State
as Senior Deputy Coordinator of the Office of Multilateral Affairs, Communications and Information Policy Directorate, Economics and Business Affairs Bureau.

The ARRL report that in this position, she will serve as principal advisor to the United States Coordinator for International Communications and Information Policy.

"Julie Zoller's appointment is great news for United States telecommunications interests, including, but by no means limited to, radio amateurs," commented ARRL Chief Executive Officer David Sumner, K1ZZ. "She is well known at the ITU and has earned great respect by virtue of her expertise."
UNION PACIFIC SPECIAL HAMMING STEAM TRAIN MOBILE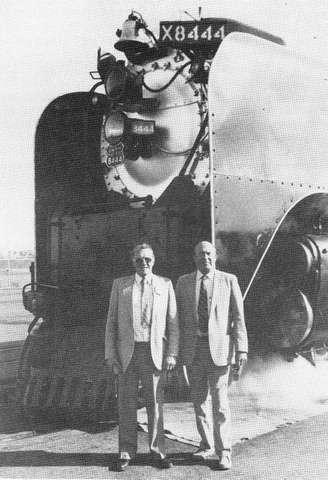 The Union Pacific Railroad let three of us put a ham station on board their train being pulled by one of th few remaining steam locomotions as it winded its way home from the World's Fair in New Orleans. To say we had fun would be a serious understatment -- we had a ball.
The three of us were a husband and wife team of Marge Askey, WAØRDY, OM, WAØRDZ Ed. I was there also, Hugh Tinley, KØGHK.
This trip to Louisianna to Nebraska took nine days and was pretty much a tour of the South and Middle West. At the moment, I don't know how many contaces we made, but it was a bunch.
Most of our activity was on 2; had some voltage problems that slowed us down a bit on the hf frequencies, but Jim, KA5QYV, helped us unravel these when we got to Fort Worth.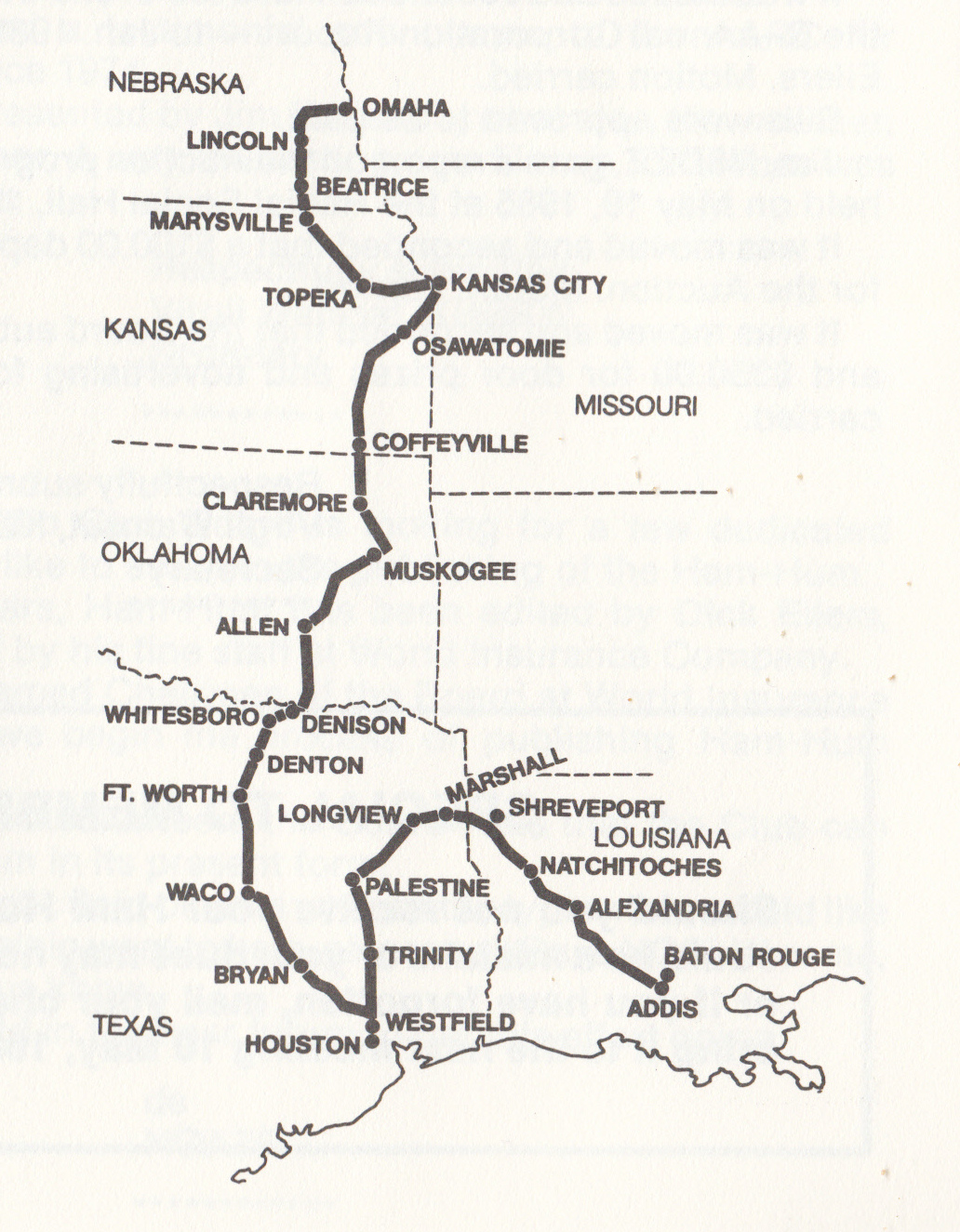 You can't believe the attention this engine and the train attracted. There were always helicopters and airplanes over us, the little towns dismissed schools and there were crowds of people at every underpass and road junction and mobs of them at the major cities.
The hams turned out in droves; some followed us from town to town and large groups would always show up at every stop. Using little hand held gear, we would get together on 52 direct and hold reunions in front of the locomotive.
The train people treated us like visiting royalty. We had our own private bedrooms and, believe it or not, private showers. Each room had its own john, dresser, closet and each had an electric blanket. It was a tough life; the accommodations, food, drink and hamming were out of this world.
I have oten though that Murphy, who said, "Anything that can go wrong -- will," invented radio not Marconi. the instablity of our power source caused us to go up the wall; we nocked out a power supply, then a rig and even a volt meter, but amateurs along the way consistantly bailed us out. Thanks to their help, we were able to operate almost ten ours a day and ride piggyback on the Eye Bank Net that meets in the morning and evenings on 3970.
Hugh Tinely, KØGHK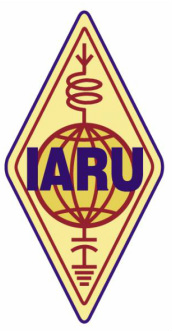 This year's theme for World Amateur Radio Day, April 18, is 'Amateur Radio: Entering Its Second Century of Disaster Communications'

The International Amateur Radio Union (IARU) E-letter reports:

Each year the IARU Administrative Council selects a theme for World Amateur Radio Day (WARD) for the following year. WARD takes place each year on April 18. At the November, 2012 Administrative Council meeting the AC adopted the following proposal: "The theme 'Amateur Radio: Entering Its Second Century of Disaster Communications' was adopted for the next World Amateur Radio Day, April 18, 2013."

The selected theme for 2013 is a excellent opportunity for amateur radio emergency communications or disaster communications groups to take advantage of the WARD to highlight the role amateur radio plays in disaster communications and disaster response. IARU member-societies could arrange amateur radio demonstrations in public places such as parks or shopping areas. Prepared handouts could explain the benefits of amateur radio in times of emergency or disaster. A ham radio demonstration in public areas usually generates inquiries and questions from the public about amateur radio and it also provides a great opportunity to attract new ham radio operators. If you plan on such a demonstration, don't forget to include some young people from your society so that young people who happen by the demonstration can see that amateur radio activity can be enjoyed by people of all ages.
California's Lamorinda Weekly reports that one of Orinda's newest amateur radio operators is also a familiar face at city council meetings: Vice Mayor Sue Severson. Severson recently earned her Technician class amateur radio license, and was assigned the call sign KK6CFY. Her husband Ralph and daughter-in-law Pam Severson also earned their Technician class licenses.
Severson said her "basic emergency concerns" and membership on the Orinda School Board of Trustees led over time to her participation in the Orinda City Disaster Council as well as taking training to become a Community Emergency Response Team volunteer.

Read the full article http://www.lamorindaweekly.com/archive/issue0626/Orindas-Vice-Mayor-a-Real-Ham.html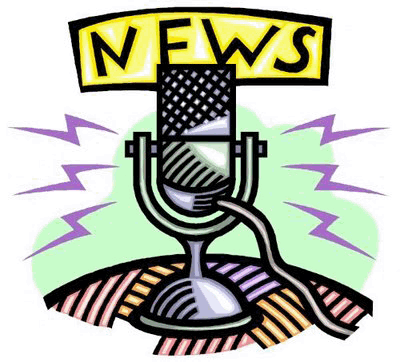 Here are some links from around the web to news stories about amateur radio...

Planning to consider Ham Radio amendment to zoning
Interest is buzzing in Amateur Radio
Students hold radio tribute on Pearl Harbor Day
Hello? What's your call sign? It's Marshall calling
Ham radio operators connect with people all over -- even in space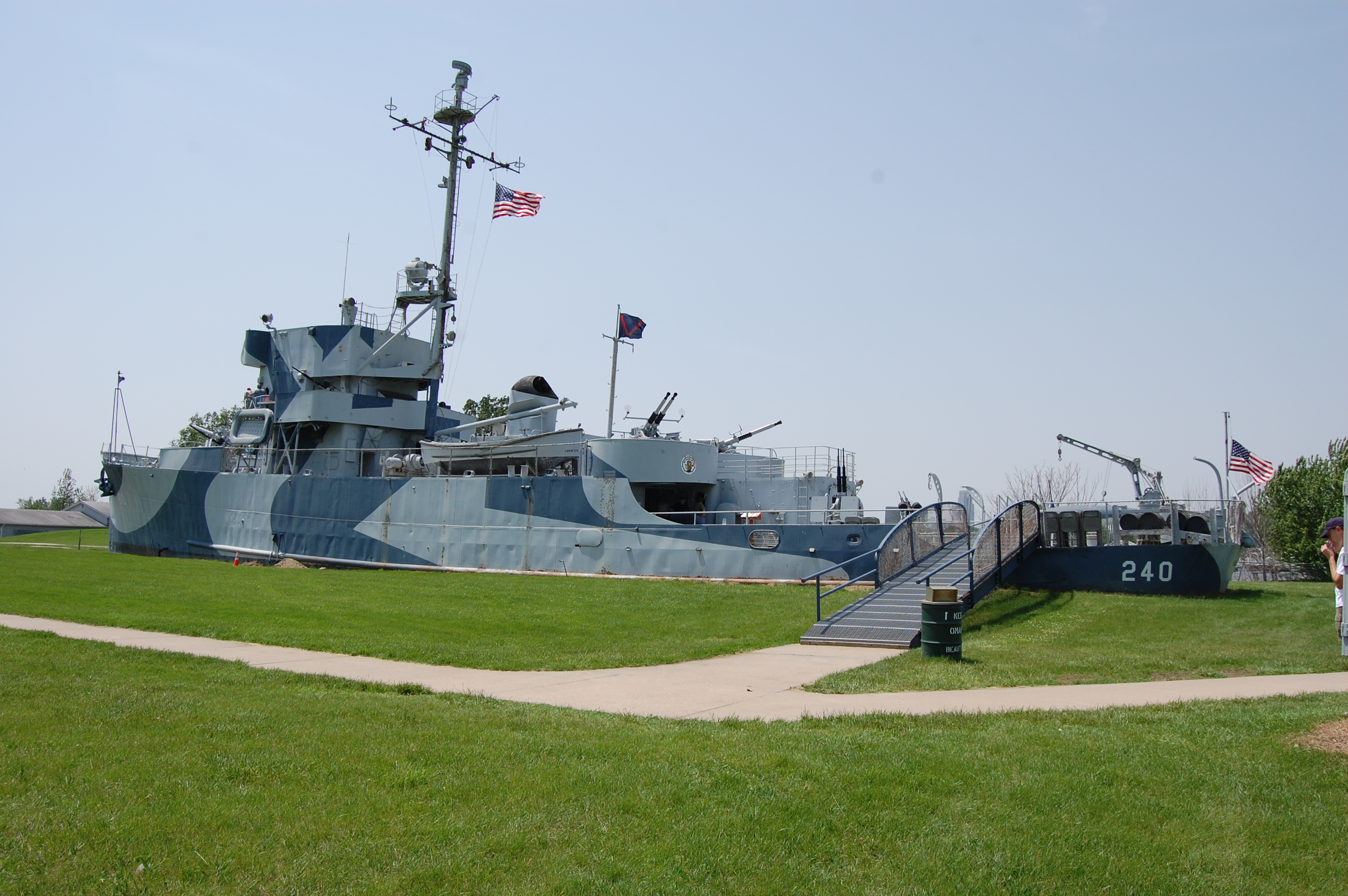 The USS Hazard, an Admirable class WWII Minesweeper, was launched on October 1, 1944. She and her crew of over 100 men patrolled the waters of the Pacific serving as an escort ship for supply vessels, as well as finding and destroying enemy mines and aircraft. In 1946 she returned back to the States, and was placed in "mothballs" just waiting to finally be scrapped.
In the early 1970's, a group of Omaha business men aquired the Hazard for use as a museum ship and paid to bring her up the Missouri River and placed on permanant display here in Omaha.
Over the years, the ship has had several different owners and has gone through periods of being in excellent condition, to being in minor disrepair and eventual closure due to flooding and significant damage to the park. But clean up and repairs are underway at the park as a small group dedicate volunteers work to get the displays ready for visitors again. The Hazard is also getting some attention and one project that is happening is the restoration of her radio room.
When the Hazard was decommissioned, it came with a lot of equipment, however one of her radios, a TBS-6 that was removed by the Navy in the 50s. The Volunteers located a "new-in-crate" TBS-6 and have convinced the owner to sell it to them. The immediately began fund raising. But radios like this are rare and the word got out that one was available and the USS Alabama has made a competing offer.
This pushes up the time line a bit on the need to have the money for the radio to days rather than weeks.
Donations can be made to the project via the City of Omaha Parks department. Contact This email address is being protected from spambots. You need JavaScript enabled to view it. for details on how to make sure your donation ends up on the project.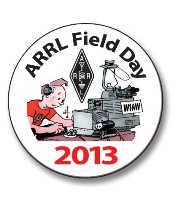 What is Field Day?
Field Day is an annual, nationwide Amateur Radio emergency communications exercise combined with a contest.
A fundamental purpose of Amateur Radio (also known as Ham Radio) is to provide emergency communications in the event of a disaster or other disruption of normal communications. Field Day is an opportunity to learn and practice skills needed to communicate during floods, hurricanes, fires, earthquakes and other major disasters. But getting a ham radio license doesn't magically make you a valuable asset. There is a lot to learn and paraticipating in Field Day is a great way to put your skills to the test and learn new ones as well.
Field Day skills involve setting up generators and batteries for independent power sources, erecting an assortment of antennas and configuring radio equipment for various modes of communications. The lesson is to quickly put together self-sufficient, working stations in an affected location.
The other part of Field Day is a competition for participating stations to contact as many other Field Day stations as possible. The contest runs for a 24-hour period from 1:00 p.m. Saturday until 1:00 p.m. Sunday on Field Day weekend, which is the fourth full weekend of June every year. Any ham station in North America, whether operating under emergency conditions or not, may participate and submit a report to the ARRL.
During the competition, each radio contact to another station counts for points. Contacts between stations may be made on a number of communications modes including Morse code, a number of voice and digital modes and satellite communications. Bonus points may be collected by using alternative power sources to run the radio equipment, and by sending and receiving certain messages. Message handling is a basic function of hams in a disaster response. Field Day provides a venue to learn to handle messages accurately, efficiently and as a team.
Get ready to dot-dot your I's and dash your T's.
Today, the Boy Scouts of America released the Morse Code Interpreter Strip, an official patch for Scouts and Scouters who can demonstrate their ability to "speak" this special language.
Morse Code joins languages like Spanish, French, Italian, German, Japanese, Arabic, Chinese, Hebrew, Sign Language, and several others as interpreter strips available for wear on Scout uniforms (above the right pocket).
To get a typical interpreter strip, you must carry on a five-minute conversation, translate a two-minute speech, write a letter in the language, and translate 200 words from the written word.
But Morse Code, a vital communications tool during World War II, doesn't really work with those requirements. So Jim Wilson and the BSA team crafted new ones:
Read the rest of the article at:  
http://blog.scoutingmagazine.org/2012/05/04/a-blast-from-the-past-in-code/