It started in October when an email came to the Ak-Sar-Ben Amateur Radio Club president from a park ranger who works at Homestead National Monument in Beatrice, NE. It said:
To whom this may concern,
HomesteadNational Monument of America and theNationalPark Service would like to invite you to partake in a program titledNationalPark Service on the Air. Joining with local and statewide radio operators, theNationalPark Service is working to develop outreach programs and community programs to promote theparks and the use of radios. Please reach out to me at your nearest convenience so that we may further this discussion and work together to bring about an appreciation for this pastime to our communities.
There was a lot of talking about the event at the club board meeting and over coffee. Where could we go? The Mid-West Regional Headquarters and Lewis and Clark Historic Trail in downtown? What qualifies? What doesn't? Slowly the details about this National Parks on the Air (NPOTA) event started to appear on the ARRL web site. The club answered the email that we were interested, but with the holidays the communications stalled.
Until club vice president Kevin Hill KA0VNY was near Homestead National Monument for work and decided to stop in and That conversation resulted in a meeting with Superintendent Mark Engler and Volunteer Coordinator Susan Cook in early January. During this meeting a large activation for National Parks on the Air was discussed.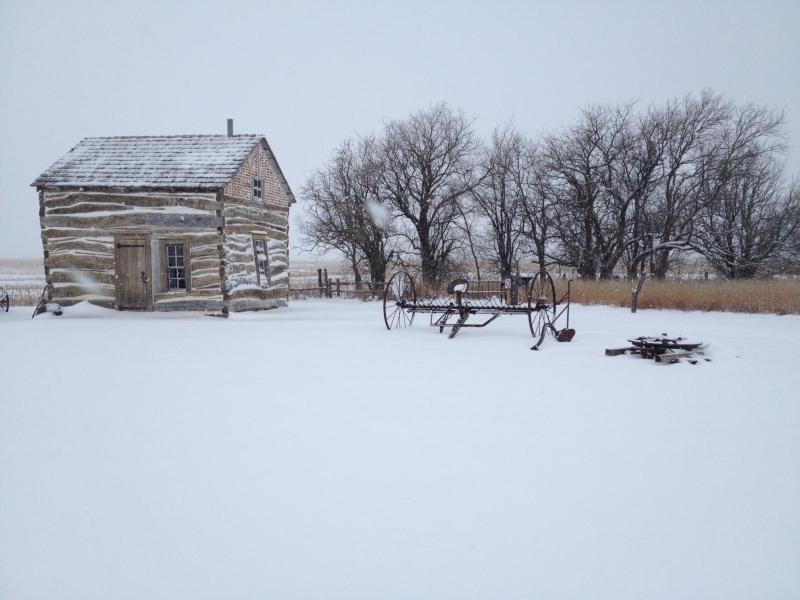 And it was suggested that we do this during Beatrice's annual Homestead Day's Celebration. After delegation of hams explained what they could do, the staff offered suggestions and a primary operation location was decided upon.
With those decisions made the subject of other opportunities was brought up and the park staff was open – no make that excited – about having an earlier setup. So KA0VNY, KE0BHP and K0CTU agreed on a date and started planning the operation. Meanwhile the park staff was planning as well, and a few days before the activation, an article appeared in the Beatrice Daily Sun announcing that the Ak-Sar-Ben Amateur Radio Club would be at Homestead National Monument to help celebrate 100 years of the National Parks Service.
On Saturday, January 23rd, the group of AARC members arrived at Homestead and began setting up in the Education Center and started setting up two stations. One on PSK­­ using a Buddipole antenna, the other on SSB on an Outbacker antenna. The radios were setup in front of a mural depicting life on the plains during the early days of the Homestead Act. Anyone coming to the Education Center that day was greeted to the National Parks on the Air Banner.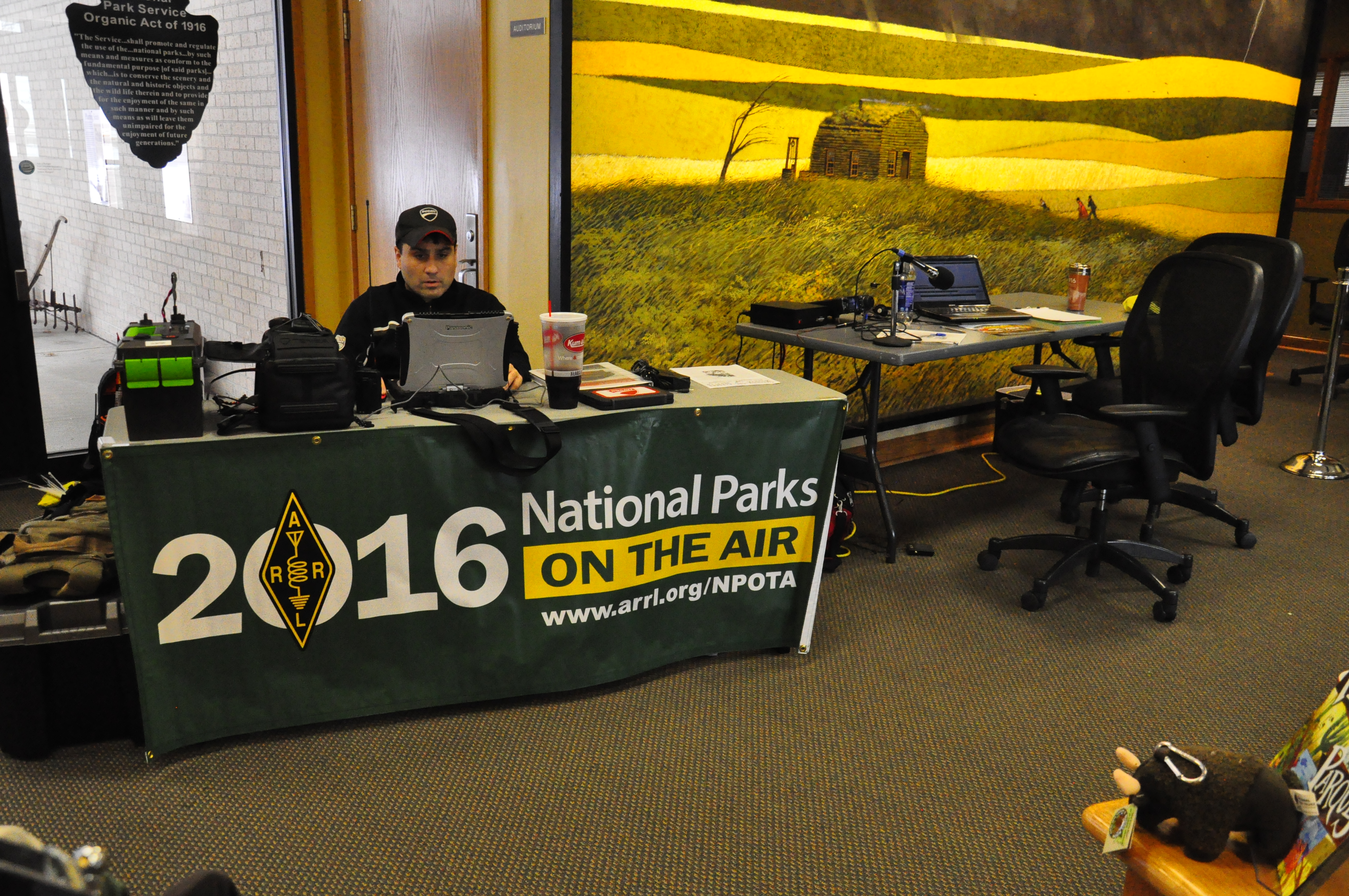 Once the HF was setup and ready to go, K0CTU and KA0VNY headed out to catch a mid-morning satellite pass. That was a bit of a challenge with the 20 degree temperatures and the 20 mile an hour winds, but they did manage to make 7 contacts during the 5 minutes that the satellite was in view.
On HF, it didn't take long for the "chasers" to start answering the "CQ Parks CQ Parks" call and for nearly 5 hours the calls came fast and furious. Voice managed over 400 contacts and PSK more than 25. But that wasn't the only contacts that were made. Visitors and park staff were interested in what we were doing, and why. They were intrigued by PSK and always curious about where the voices on the radio were located, and of course.. "what do all those letters and numbers mean?"
The staff at the site was very accommodating, they kept the fire burning in the wood stove, and coffee brewed in the kitchen. They also asked a lot of questions about ham radio, and made a point of mentioning the operation to visitors and posted photos of the activation to their Facebook page. All in all, both the Homestead National Monument staff and the members of the Ak-Sar-Ben Amateur Radio Club were happy with the event and those who were there look forward to going back to help celebrate Homestead Days this coming June. Or maybe before...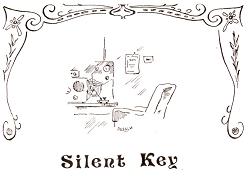 Thomas Ladd, W6PNX contacted the club to let us know that his Father amateur radio operator, Franklin Ladd, W0BPY, died on Dec. 20th. He received his 1st license in 1927. Frank was 102 years old. His funeral services will be coordinated from John A. Gentleman Mortuaries, 1010 72nd St. Chapel on Sunday Dec. 27th beginning at 2:00PM with a wake service at 4:00PM. The burial mass will be on Monday Dec. 28th at St. Cecelia's Catherdal at 40th & Webster at 11:15AM.

Frank Ladd operated Ladd Electronics for many many years. He was a long time supporter of the Ak-Sar-Ben Amateur Radio Club and many Omaha hams bought their first radio from Ladd.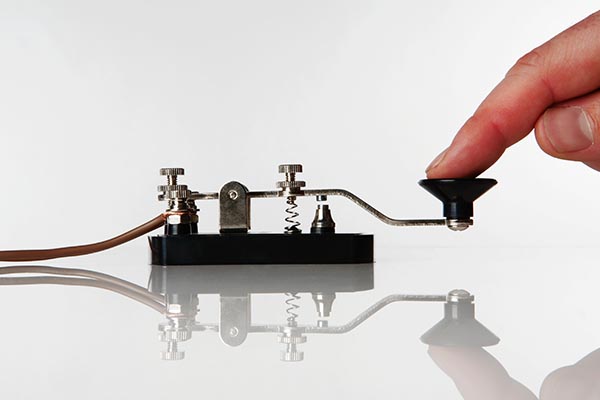 Dan, N0POT is organizing a learn "The Code" class for those wanting to get into the popular mode of Morse Code. The class will start on Saturday, January 2nd and run for 12 weeks. Class will run from 1:00 pm to 4:00 pm. It is scheduled to be held at the American Red Cross 2912 S 80th Ave in Omaha
If you are interested in helping with the class or interested in being a student in the class please send an email to This email address is being protected from spambots. You need JavaScript enabled to view it. for more details.
The 17th annual SKYWARN Recognition Day (SRD) on-the-air event was held set for Saturday, December 5, from 0000 UTC to 2400 UTC. About 15 members of Ak-Sar-Ben Amateur Radio Club, Douglas County ARES and the Lincoln Amateur Radio Club operatied multiple stations during the 24 hour event. Operations took place on SSB/PSK and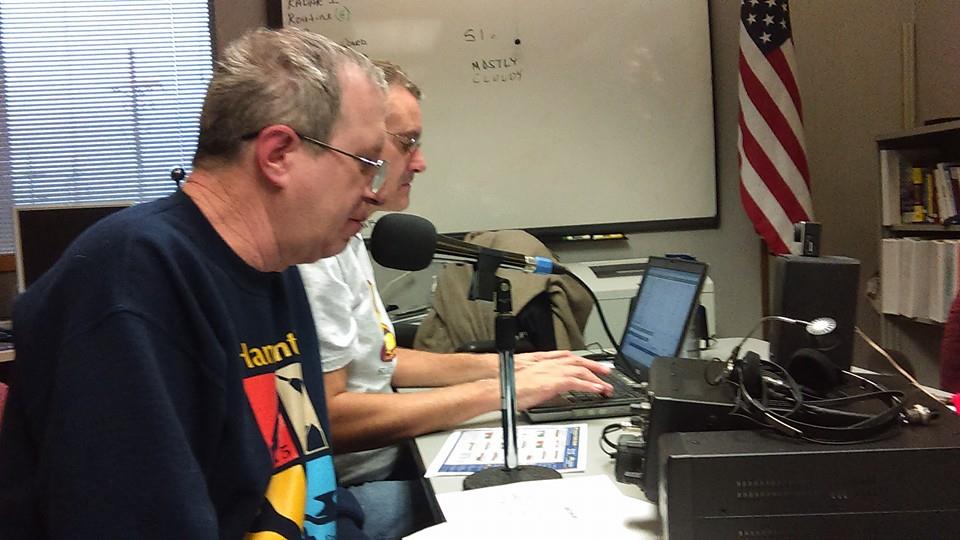 APRS, and they worked over 500 stations during that time, including about 30 other National Weather Service Stations. There was plenty of room for more radios and operators.
Operators and meteorolgists were treated to bagels for breakfast, and a lunch of N0TRK's special SRD chili and cinnamon rolls. Unfortunately there was more eating than operating by some and the chili ran out before more dedicated operators and late comers had a chance to partake. N0TRK promises to rectify that next year.
Even in this age of computers, cell phones and doppler radar, there is nothing that can replace a trained storm spotter in direct communications with forecasters during an severe weather event. The SKYWARN program is a great example of the value of amateur radio in service to the community. Thanks to the staff at National Weather Service in Valley, NE for allowing us to disrupt their usual activities. And thanks to Dave, N0JSB for bringing out the tower trailer and picking it again. Having multiple antennas really made a difference
---
Thanks to Mikey Furrow from the Omahawks Radio Controlled Airplane Club, for coming and talking about his hobby. It was a fascinating talk!
---
2015 Field Day results are in... and K0USA did GREAT. We claimed 7,032 points which brought us the following results
131st out of 2720 entries over all score

3rd in the 9A category Nation wide

5th in the Midwest Division. We were also the only 9A in the Division
1st in the Nebraska Section!
Section results are shared below!
| | | | | | | | | | |
| --- | --- | --- | --- | --- | --- | --- | --- | --- | --- |
| # | Call | Score | Category | QSOs | Power Mult | GOTA Call | Section | Participants | Club |
| 1 | K0USA | 7,032 | 9A | 1,874 | 2 | | NE | 35 | Aksarben ARC |
| 2 | K0KKV | 5,986 | 3A | 1,764 | 2 | KC0WWR | NE | 75 | Lincoln ARC |
| 3 | W0WYV | 2,322 | 5A | 597 | 2 | KC0YKN | NE | 21 | Bellevue ARC |
| 4 | K0GNE | 2,112 | 2E | 793 | 2 | | NE | 15 | |
| 5 | W0WWV | 1,706 | 2A | 291 | 2 | | NE | 15 | |
| 6 | WB9QAF | 1,170 | 1B1B | 100 | 5 | | NE | 1 | |
| 7 | K0JFN | 990 | 4AC | 193 | 2 | | NE | 8 | Pioneer ARC |
| 8 | KC0VEP | 930 | 1E | 63 | 5 | | NE | 1 | |
| 9 | KI0II | 480 | 1B1B | 23 | 5 | | NE | 1 | |
| 10 | KQ0J | 352 | 1E | 111 | 2 | | NE | 1 | |
| 11 | KD0VUB | 200 | 1E | 25 | 2 | | NE | 1 | |
| 12 | W0KK | 92 | 1D | 23 | 2 | | NE | 1 | |
---
Whether you enjoy writing software, getting hands-on with practical equipment, developing new technology or simply want to use what's already there to communicate with others across the world, you'll find all of this – and more – within amateur radio. It is also great fun. Why don't you try it?
---
Last minute arrangements made it possible for K0USA to be on the air from the USS Hazard for the annual Museum Ship's Weekend held on June 6th. Freedom Park is not yet open so access was limited, and at the time the Hazard was still undergoing the effort straighten her after the 2011 floods left her listing about 7 degrees to port.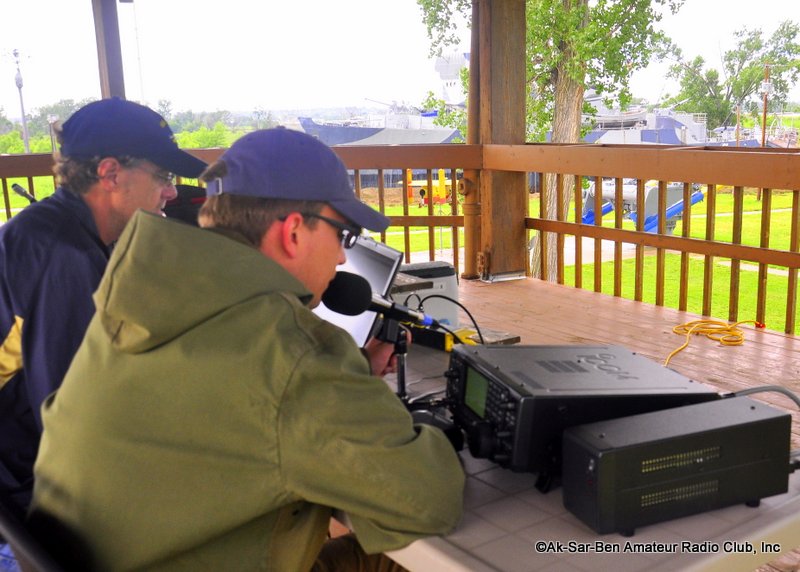 AARC member, and Freedom Park Volunteer, Peter KE7RDM arranged for members to setup and operate at the park. With the threat of rain, and not being able to board the ship, a quick decision that morning was made to setup in the park's gazebo. A dipole was strung between the upper level of the gazebo and one of the large ship propellers and the operators got on 20 meters about 11:00 am.
8 hours later, at 7:00 pm when the event ended, they had reached 340 stations including a DX conversation to Brussels Belgium. This year operators included Peter KE7RDM, Pat K0CTU, Kevin KA0VNY, Ronnie WD0GCN, Ryan KD0FJQ and Mary N0TRK
Next year the plans are to operate from the renovated radio room on board the ship, and perhaps to operate during the entire 24 hours and to add more bands to the operation.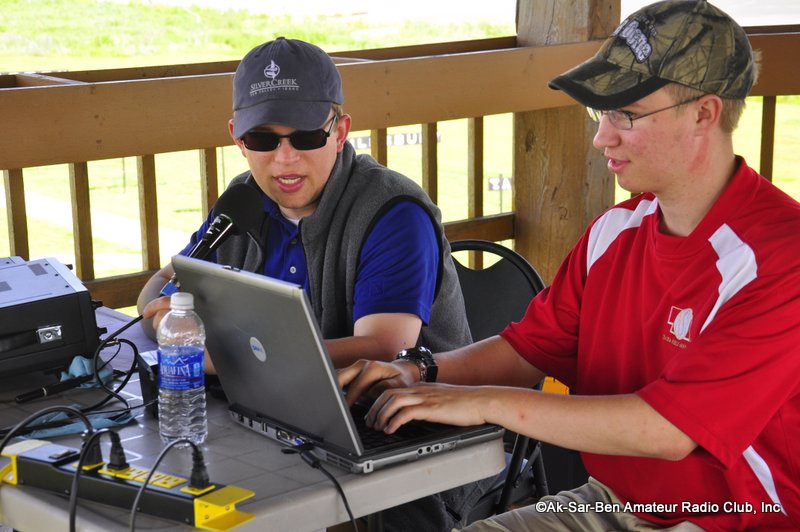 Museum Ships weekend is an annual amateur radio operating event, in which HAMS operate on the amateur band waves from retired maritime vessels, both military and commercial, from all over the world, to enable the amateur community at large the opportunity to contact these historic museum entities and receive written confirmation of the contact. Maritime museums, maritime memorials, historic aircraft, and other appropriate entities also participate. In 2015 there were 104 ships that participated in the event. The USS Hazard was one of only two minesweepers.
---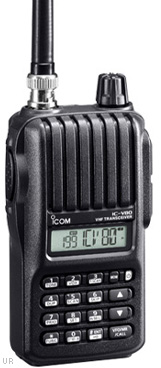 Members of the Ak-Sar-Ben Amateur Radio Club, who are in good standing (that means current on your dues!) and possesses a active FCC issued US Amateur Radio License may borrow one of two Icom HTs.

The radios are a basic 2 meter radio which is great for the new user. It has a NiMH battery and a drop in charger and an alkaline pack making it the perfect if you need to borrow a rig to help with that community service event, or if you are just itching to get on the air as you shop for your new radio. Completely programmable from the keyboard there is no need for the complication of computer based programming.
The radios are available for checkout at any club meeting and you can use it to your hearts content for then next month. Just bring it back to the next month's club meeting. If you can't make a meeting for either check out or return, you can contact the equipment committee at This email address is being protected from spambots. You need JavaScript enabled to view it. to make arrangement for its return. Someone else might be waiting!



| | | | |
| --- | --- | --- | --- |
| Item | Serial Number | Borrower | Date Due Back |
| Icom V80 Kit #1 | 25006471 | Available | |
| Icom V80 Kit #2 | 25006472 | Available | |
| ARRL Intro To Morse Code CD Set | N/A | Available | |
| MFJ-259B Antenna Analyzer | | Pending | |

To review the Equipment Loan Agreement click this link.
Other equipment will become available soon!
The K0USA repeater is an open repeater system and available for any licensed amateur radio operator to use. We welcome other clubs and organizations to use the repeater for providing communications support for non-profit activities.
To avoid any scheduling conflicts with the use of the repeater for these community service nets the club asks that you obtain permission from the Ak-Sar-Ben ARC Repeater Committee. Please fill out the form listed below at least 72 hours advance of the date of the net.
Please use the following link to submit your request. K0USA 146.940 Use Request Form