Amateur Radio on the International Space Station (ARISS) has announced that slow-scan television (SSTV) transmissions are planned for Cosmonautics Day, Saturday, April 11 from RS0ISS in the ISS Russian sector.
Cosmonautics Day celebrates space pioneer Yuri Gagarin's April 12, 1961, as the first human to reach space.
The SSTV event will get under way at on April 11, 1000 UTC on 145.800 MHZ and continue until 2130 UTC. All transmissions will use SSTV mode PD180. If similar to prior SSTV events, 12 different photos will be sent through the weekend with 3 minute off periods between transmissions.
Receiving the SSTV images requires a 2 meter receiver/transceiver and a PC to convert the audio to an image. Software such as MMSSTV is available free on the Internet. Received images may be uploaded and viewed at the ARISS Image Gallery.
Unanticipated events on board the ISS may cause any scheduled ham radio event to be postponed or cancelled. Check the ARISS Facebook page for updates.
Douglas County EMA is hosting three (3) Damage Assessment training opportunities in April 2015. Each session will be the same topics, you only need to attended one time. The dates are:
Tuesday April 14th
Wednesday April 22nd
Thursday April 30th
All sessions will be held at 7:00 pm in the Douglas County EOC at 1819 Farnam Street
Agenda:
FEMA Damage Criteria(used by DCEMA)
Deployment/activation procedures
Data Collections forms (hardcopy and online)
Practice classifying and reporitng damage
Walkthrough of tornado scenario: damage reporting process from start to finish
Because of new security requirements, Douglas County EMA requests that ARES provide them with a list of who plans to attend and at which session. Signup form is at: http://tinyurl.com/DCEMA-DA-Training
The Russian Federal Space Agency (Roscosmos) has announced another round of amateur radio Slow Scan Television (SSTV) activity from the International Space Station (ISS) will take place.
Continuous operation, using the call sign RS0ISS, is expected to start at 1000 UT on Saturday, April 11 to commemorate the anniversary of the first human spaceflight by Yuri Gagarin which took place on April 12, 1961. Previous SSTV sessions have run for two days.
Twelve different images will be sent on 145.800 MHz FM using the SSTV mode PD180, with a 3-minute off time between transmissions.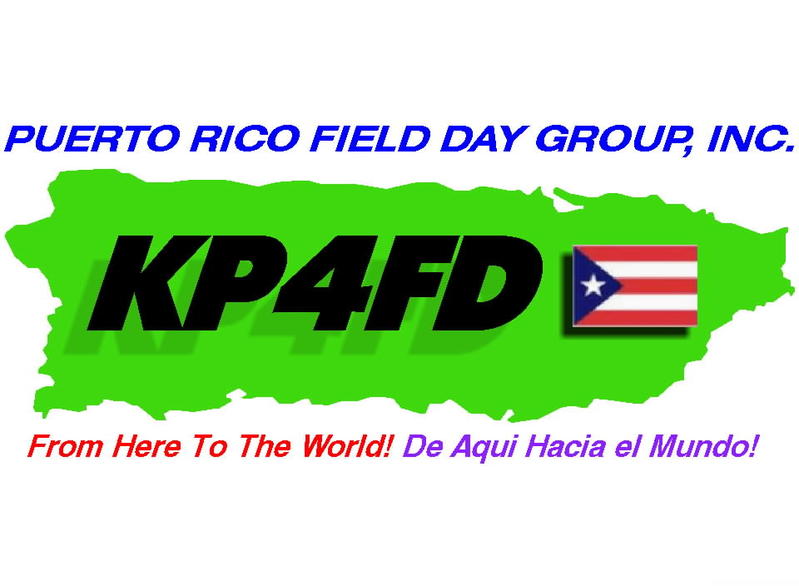 The Puerto Rico Field Day Group once again will be on the air, this time as KP4FD/IARU, to celebrate World Amateur Radio Day on Saturday, April 18th, 2015.
They will be on in various modes and bands to commemorate the 90th anniversary of the foundation of the International Amateur Radio Union (IARU) in Paris, France on April 18th, 1925. They will join other stations from different parts of the world to celebrate this special day.
There will be a special certificate available via e-mail.
More information at www.qrz.com/db/KP4FD/IARU
We would like to thank Mitch WB0GBI for speaking about Radio Archeology at our March 2015 club meeting. If you missed the meeting you can watch it here:
---
---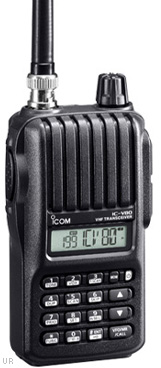 Members of the Ak-Sar-Ben Amateur Radio Club, who are in good standing (that means current on your dues!) and possesses a active FCC issued US Amateur Radio License may borrow one of two Icom HTs.

The radios are a basic 2 meter radio which is great for the new user. It has a NiMH battery and a drop in charger and an alkaline pack making it the perfect if you need to borrow a rig to help with that community service event, or if you are just itching to get on the air as you shop for your new radio. Completely programmable from the keyboard there is no need for the complication of computer based programming.
The radios are available for checkout at any club meeting and you can use it to your hearts content for then next month. Just bring it back to the next month's club meeting. If you can't make a meeting for either check out or return, you can contact the equipment committee at This email address is being protected from spambots. You need JavaScript enabled to view it. to make arrangement for its return. Someone else might be waiting!



| | | | |
| --- | --- | --- | --- |
| Item | Serial Number | Borrower | Date Due Back |
| Icom V80 Kit #1 | 25006471 | Available | |
| Icom V80 Kit #2 | 25006472 | Available | |
| ARRL Intro To Morse Code CD Set | N/A | Available | |
| MFJ-259B Antenna Analyzer | | Pending | |

To review the Equipment Loan Agreement click this link.
Other equipment will become available soon!
The K0USA repeater is an open repeater system and available for any licensed amateur radio operator to use. We welcome other clubs and organizations to use the repeater for providing communications support for non-profit activities.
To avoid any scheduling conflicts with the use of the repeater for these community service nets the club asks that you obtain permission from the Ak-Sar-Ben ARC Repeater Committee. Please fill out the form listed below at least 72 hours advance of the date of the net.
Please use the following link to submit your request. K0USA 146.940 Use Request Form