Next Meeting
The Next Meeting of the
Ak-Sar-Ben
Amateur Radio Club
will be on
October 10th at 7:00 p.m.
at the
Heartland Chapter of the American Red Cross
2912 S 80th Ave
(near 84th and Center)
in Omaha, Nebraska

This year the Market-To-Market Relay will be held on Saturday October 11th. The organizers know what a great job we do of looking after the runners and are looking forward to working with the area hams again.

The M2M Relay Starts in Omaha at Memorial park and finishes in Lincoln at the Haymarket District 78 miles later. Teams of 7 members run 3 states per person. Each stage is 3 to 5 miles long. The course follows trails, paved streets and gravel back roads of Nebraska.
Our job is to keep track of when the runners arrive at each stage and when the last runner has departed and relay that information to Net Control. If minor medical assistance is needed we can summon the medical personnel who be available at every other exchange point. Omaha area hams cover the first half and the Lincoln area hams pick up when the race crosses the river at exchange point 11. Net Control will be in contact with the event organizers to relay how well the race is going and of any issues that have been relayed via the hams. Mobiles and handhelds are usuable, depending on your location.
The exchange points get a bit busy with waves of runners coming and going, so it is best if there are two hams at each exchange point and that they arrive before the runners and all the vans. That means 20 volunteers. So we need you!
Below is the schedule of the times that hams will be needed. You don't need to arrive too much before the time listed as it already is allowing you to be in position 30 minutes before the first runner should arrive. This will let you "beat the traffic" of the tem vans, and be on site if the runners are running a bit ahead of schedule.
Use this link Market to Market Relay 2014 to the Signup Form to choose the 3 times and locations that work best for you.
Bear in mind that weather might delay the start and that the "departure time" is an estimate.
Lincoln Amateur Radio Club Annual Ham Equipment Auction
Sunday, September 28th, 2014

Downtown Lincoln, Nebraska
Equipment Setup and Preview at 10:30 AM
This is the Scottish Rite Masonic Center, inside Lower Level of Building
(elevator available)

Parking lot and entry are on the east side of the building
Ak-Sar-Ben ARC's N0GOZ will be auctioneering!

The 2014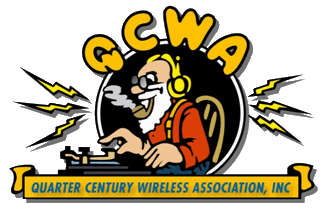 Special Event is coming up on Saturday, October 11. The event is sponsored by QCWA Chapter 25 in Lincoln as is designed to activate those Nebraska counties which are currently difficult to contact.
For full details, including instructions on how to participate, click the link below.

QCWA Rare County Special Event
Our September program on Digital Radio Technology is now available for viewing
Thanks to Neal and Frank for all the information!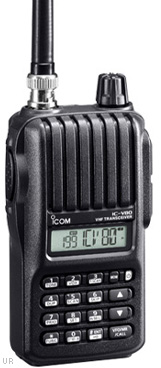 Members of the Ak-Sar-Ben Amateur Radio Club, who are in good standing (that means current on your dues!) and possesses a active FCC issued US Amateur Radio License may borrow one of two Icom HTs.

The radios are a basic 2 meter radio which is great for the new user. It has a NiMH battery and a drop in charger and an alkaline pack making it the perfect if you need to borrow a rig to help with that community service event, or if you are just itching to get on the air as you shop for your new radio. Completely programmable from the keyboard there is no need for the complication of computer based programming.
The radios are available for checkout at any club meeting and you can use it to your hearts content for then next month. Just bring it back to the next month's club meeting. If you can't make a meeting for either check out or return, you can contact the equipment committee at This email address is being protected from spambots. You need JavaScript enabled to view it. to make arrangement for its return. Someone else might be waiting!



| | | | |
| --- | --- | --- | --- |
| Item | Serial Number | Borrower | Date Due Back |
| Icom V80 Kit #1 | 25006471 | Available | |
| Icom V80 Kit #2 | 25006472 | Available | |
| ARRL Intro To Morse Code CD Set | N/A | Available | |
| MFJ-259B Antenna Analyzer | | Pending | |

To review the Equipment Loan Agreement click this link.
Other equipment will become available soon!
The K0USA repeater is an open repeater system and available for any licensed amateur radio operator to use. We welcome other clubs and organizations to use the repeater for providing communications support for non-profit activities.
To avoid any scheduling conflicts with the use of the repeater for these community service nets the club asks that you obtain permission from the Ak-Sar-Ben ARC Repeater Committee. Please fill out the form listed below at least 72 hours advance of the date of the net.
Please use the following link to submit your request. K0USA 146.940 Use Request Form