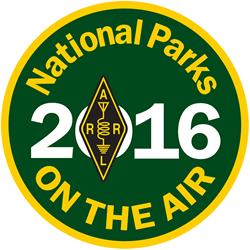 The Ak-Sar-Ben ARC will be activating Homestead NM (MN46) several times during the year.
Our next scheduled operation will be: June 18th and 19th - The plan is to be on several bands and all day Saturday (until the bands die or we do) and until Sunday at 3:00 pm CDT.
All Contacts are uploaded to LOTW within 1 week of the activation. All contacts will be uploaded as K0USA with no additional designator.
If you are not confirmed in LOTW - you may contact This email address is being protected from spambots. You need JavaScript enabled to view it. with the Mode, Band, Date and Time of the contact so that we can check the log for entry errors. We will not make changes to the database unless we find an similar call that matches the rest of your data that is unconfirmed in LOTW.
Special QSL cards will be available, but not until July or August. If you do not want a special card but need/want our standard QSL card, please note that when you send your card and there will be less of a delay.
If you have any questions, please email This email address is being protected from spambots. You need JavaScript enabled to view it.


---
Museum Ships Weekend 2016 is scheduled for June 4th. What is Museum Ships weekend? It's is an annual amateur radio operating event, in which hams operate on the amateur band waves from retired maritime vessels, both military and commercial, from all over the world, to enable the amateur community at large the opportunity to contact these historic museum entities and receive written confirmation of the contact.
Museum Ships Weekend dates back to the mid 1990s and originally was sponsored by the USS Salem (CA-139) Amateur Radio Club. But since 2006, the event has been sponsored by the Battleship New Jersey Amateur Radio Station.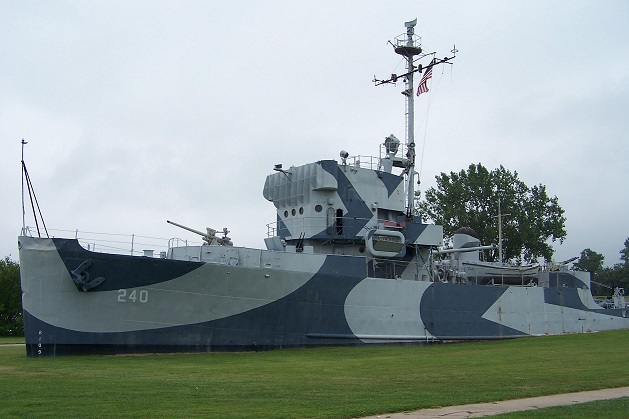 Amateurs who successfully contact 15 museum entities will receive a certificate, while hams who operate from the Ships will receive a certificate confirming their important participation.
The Ak-Sar-Ben Amateur Radio Club is proud to be activating the USS Hazard for the 2016 edition of Museum Ships Weekend. And at the time of this article, will be one of only two Mine Sweepers out of the nearly 100 participating museum ships. We invite all area hams to come out to Freedom Park to have the opportunity to operate from the radio room of the USS Hazard.
Plans are to be on the air by 10:00 am on Saturday June 4th and operate until about 4:00 pm.
Details will be available at the May Club meetng.. Hope to see you there!
Liberty Labs from Elk Horn, IA - with a great overview of their facility and many of the interesting antennas that they analyze and calibrate
---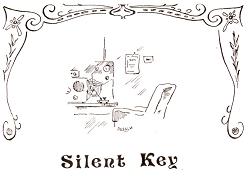 Thomas Ladd, W6PNX contacted the club to let us know that his Father amateur radio operator, Franklin Ladd, W0BPY, died on Dec. 20th. He received his 1st license in 1927. Frank was 102 years old. His funeral services will be coordinated from John A. Gentleman Mortuaries, 1010 72nd St. Chapel on Sunday Dec. 27th beginning at 2:00PM with a wake service at 4:00PM. The burial mass will be on Monday Dec. 28th at St. Cecelia's Catherdal at 40th & Webster at 11:15AM.

Frank Ladd operated Ladd Electronics for many many years. He was a long time supporter of the Ak-Sar-Ben Amateur Radio Club and many Omaha hams bought their first radio from Ladd.
Whether you enjoy writing software, getting hands-on with practical equipment, developing new technology or simply want to use what's already there to communicate with others across the world, you'll find all of this – and more – within amateur radio. It is also great fun. Why don't you try it?
---

Annual Ham Radio Flea Market


September 10th 2016
8:00 a.m. to 12:00 noon
In the

AIR CONDITIONED

4-H building

at the
Sarpy County Fair Grounds
This email address is being protected from spambots. You need JavaScript enabled to view it.
Door Prizes & Bargains
Breakfast and Lunch will be available on site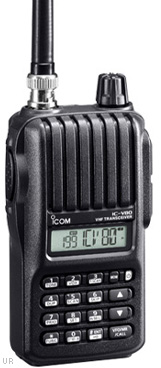 Members of the Ak-Sar-Ben Amateur Radio Club, who are in good standing (that means current on your dues!) and possesses a active FCC issued US Amateur Radio License may borrow one of two Icom HTs.

The radios are a basic 2 meter radio which is great for the new user. It has a NiMH battery and a drop in charger and an alkaline pack making it the perfect if you need to borrow a rig to help with that community service event, or if you are just itching to get on the air as you shop for your new radio. Completely programmable from the keyboard there is no need for the complication of computer based programming.
The radios are available for checkout at any club meeting and you can use it to your hearts content for then next month. Just bring it back to the next month's club meeting. If you can't make a meeting for either check out or return, you can contact the equipment committee at This email address is being protected from spambots. You need JavaScript enabled to view it. to make arrangement for its return. Someone else might be waiting!



| | | | |
| --- | --- | --- | --- |
| Item | Serial Number | Borrower | Date Due Back |
| Icom V80 Kit #1 | 25006471 | Available | |
| Icom V80 Kit #2 | 25006472 | Available | |
| ARRL Intro To Morse Code CD Set | N/A | Available | |
| MFJ-259B Antenna Analyzer | | Pending | |

To review the Equipment Loan Agreement click this link.
Other equipment will become available soon!
The K0USA repeater is an open repeater system and available for any licensed amateur radio operator to use. We welcome other clubs and organizations to use the repeater for providing communications support for non-profit activities.
To avoid any scheduling conflicts with the use of the repeater for these community service nets the club asks that you obtain permission from the Ak-Sar-Ben ARC Repeater Committee. Please fill out the form listed below at least 72 hours advance of the date of the net.
Please use the following link to submit your request. K0USA 146.940 Use Request Form