K0USA
You can now renew your dues online via PayPal.
This option is ONLY available to renew your membership if you are currently a member in the Ak-Sar-Ben Amateur Radio Club.
This method cannot be used for new applicants, or anyone who was not a paid member since 2015.

If your membership has lapsed (per the bylaws to remain current dues must be paid by March 1st of each year) after a year of inactivity your name is removed from the primary roster. In that case please resubmit a membership application with your dues to the club's address or bring it to a club meeting.
Also, per the bylaws, new members must submit a membership application and be voted upon by the club membership before we deposit your payment. At this time it was decided not to accept payment for new members via the online method.
Please consider adding $1 to offset the costs of processing through PayPal. You can select this from the drop down menu and add it to your cart.
If you have any questions please email This email address is being protected from spambots. You need JavaScript enabled to view it.

AkSarBen ARC
PO Box 24551
Omaha, NE 68124
RENEWALS ONLY!!!!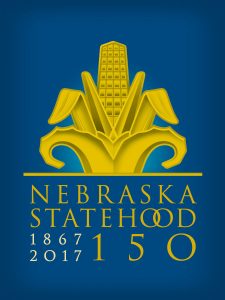 To help celebrate Nebraska's Sequicentennial there will be a year long QSO Party! The premier event will be the Sesquicentennial QSO Party, from 13:00 UTC Saturday February 25 to 11:00 pm Sunday March 5th. Nebraska's Statehood day is March 1st.
Hams throughout Nebraska are encouraged to participate as NE150Hams using their own callsign with "/NE150" as a suffix. The exchange for Nebraska is : call sign, signal report and county. Additionally participating Nebraska stations are encouraged to operate from historical sites in Nebraska (this is optional) then the station will add the name of that site, "Homestead National Monument" or "Chimney Rock". The response from the station outside Nebraska is call, name, signa report and state or province. If the station is outside of the US, then just their country.
Lots of details are still in the works, so check at http://ne150hams.org/ to get the latest information.