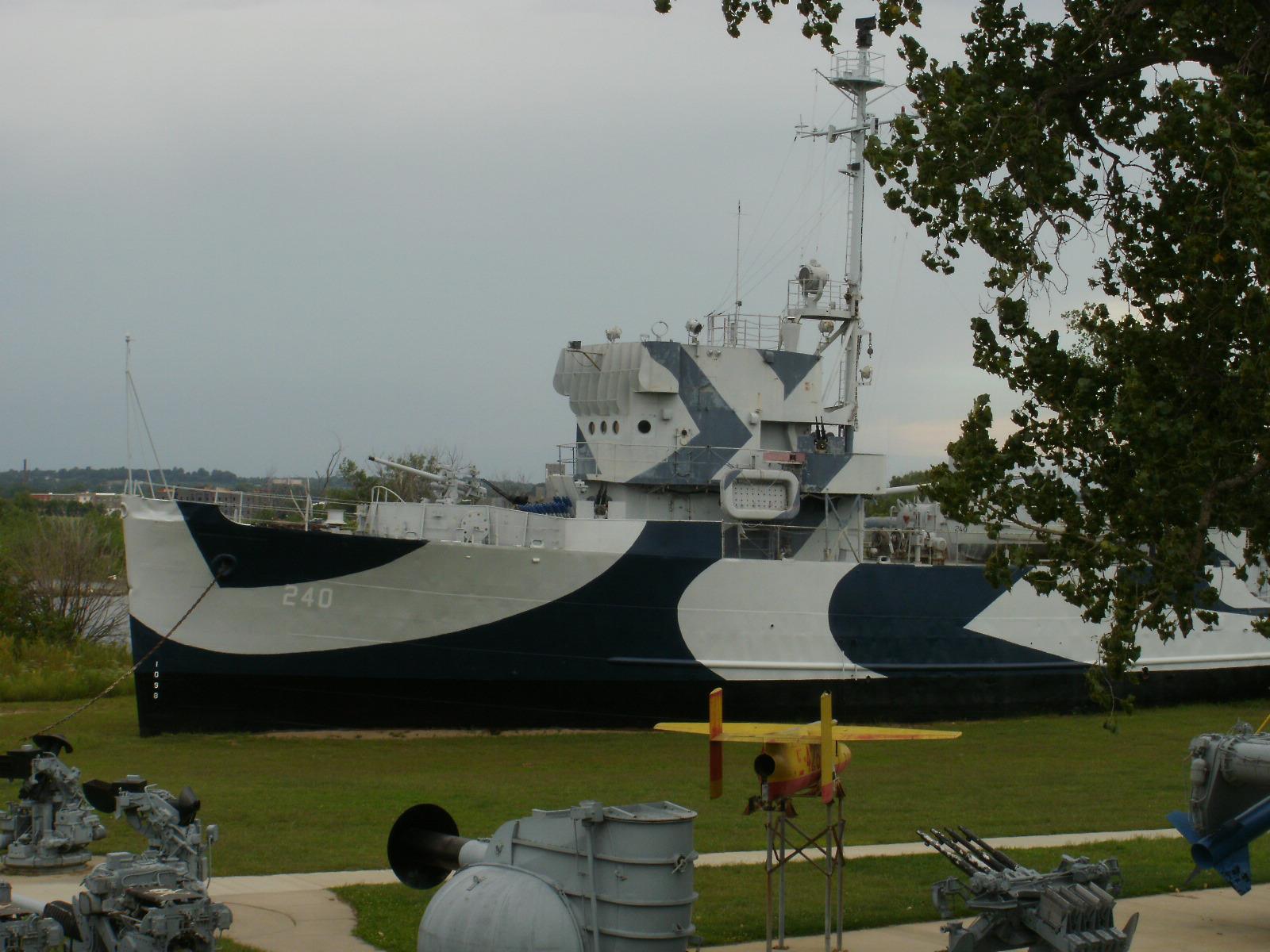 Museum Ships Weekend is an annual operating event in which hams operate on the amateur radio frequencies from retired maritime vessels, both military and commercial. To be a participant the hams participating must be on or within site of the ship they are activating. An established physical memorIal to a ship is considered the same as operating from the ship as long as the group/person is operating form the Memorial or within sight of the memorial.
The Ak-Sar-Ben Amateur Radio Club will be operating from the radio room and fan tail of the ship on June 2 between the hours of 10:00 am and 3:00 pm only. (These are the normal operating hour for the park) Everyone is invited to come out and get on the air and look around the ship.
So far the plans for operations 20m SSB and 40 SSB. still looking for some CW Operators. SSB will change bands as conditions dictate. All stations will be using the callsign KØUSA. If you'd like to operate, please email This email address is being protected from spambots. You need JavaScript enabled to view it. so we can help get you on the air at the park.
The Museum Ships Weekend Event is sponsored by The Battleship New Jersey Amateur Radio Station. Details of the event and a list of participating ships can be found at http://www.nj2bb.org/museum/ - the list is expected to grow to over 100 before the event starts.
The USS Hazard will be one of two minesweepers participating in the event and the only WWII Minesweeper.
USS Hazard (AM-240) is an Admirable-class minesweeper that served in the United States Navy during World War II. Hazard was launched on 1 October 1944 and was commissioned on 30 December 1944. The vessel was built by the Winslow Marine Railway and Shipbuilding Company of Winslow, Washington. Hazard was fitted for both wire and acoustic sweeping and could double as an anti-submarine warfare platform.
The Admirable class of minesweepers were also used for patrol and escort duties. Hazard first served in this capacity, escorting a convoy from San Francisco to Pearl Harbor, and then running with convoys to Eniwetok and Ulithi. In March 1945, the sweeper was sent to Okinawa, where she first performed anti-submarine patrols before sweeping the waters off Kerama Retto in keeping with the minesweeper's slogan, "No Sweep, No Invasion."
At the war's end the ship cleared the seas off Korea and Japan for the occupation forces. Returning to the United States in 1946, Hazard was decommissioned and joined the reserve fleet.
Stricken from the Navy Register in 1971, Hazard was purchased by a group of Omaha, Nebraska, businessmen and is open to the public along with the submarine USS Marlin (SST-2), an A-4 Skyhawk, an A-7 Corsair II, and an HH-52A Seaguard US Coast Guard helicopter at Freedom Park on the Missouri River waterfront in East Omaha. Hazard earned three battle stars for her World War II service. Hazard is a National Historic Landmark, the only Admirable-class minesweeper left in the United States.