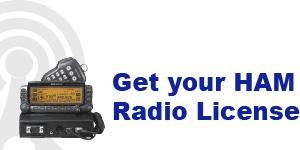 The Ak-Sar-Ben Amateur Radio Club will be hosting a Technician Class (entry level) licensing class starting on Tuesday May 8th. The class will meet for 3 weeks (May 8, 15 and 20) with testing being on May 29th. Each session will meet at the Red Cross Conference center at 2912 S 80th Ave, Omaha, NE 68124 (park in the lower parking lot and entry through the glass door.
Classes will start at 6:00 PM.
For additional details and to sign up for the class please email This email address is being protected from spambots. You need JavaScript enabled to view it.


We are sorry, but due to unforeseen work conflicts, this class had to be cancelled. The VE Session will be held on May 29th, 2018 at the Red Cross!