K0USA


The Ak-Sar-Ben Amateur Radio Club welcomes newly licensed amateur radio operators to the great hobby amateur radio.
We know it can be a bit intimidating figuring out what to do now that you have that new call sign. Joining a club and being active in events is a great way to find those people who are willing and able to help.
To make is easy for a newly licensed ham, the Ak-Sar-Ben Amateur Radio Club offers:
A free year's membership in the club so you can put your dues money towards your radio purchases.
Loaner radios - we have two Icom 144MHz handitalkies - so you can get on the air while you decide which new radio to buy. Any member may borrow one of these radios for a month at a time
The Ak-Sar-Ben Amateur Radio Club has an active group who like to take ham radio out of the "shack" and into the field. They have plans to operate from:
Homestead National Monument of America in Beatrice,NE for the 2017 Total Eclipse in August.
USS Hazard National Historic Landmark at Freedom Park in Omaha for ham radio event called Museum Ships Weekend in June
There are tenative plans for operating from other locations so watch the website and Facebook for details
The club also is active in community service, providing communication support to numerous events such as
Nebraska State High School Track Meet
Market-to-Market Relay
The Corporate Cup
Crop Walk
You can find an application form at this link. Fill it out and bring it with you to a club meeting! We meet the 2nd Friday of the Month at the Red Cross near 84th and Spring. We are looking forward to meeting you!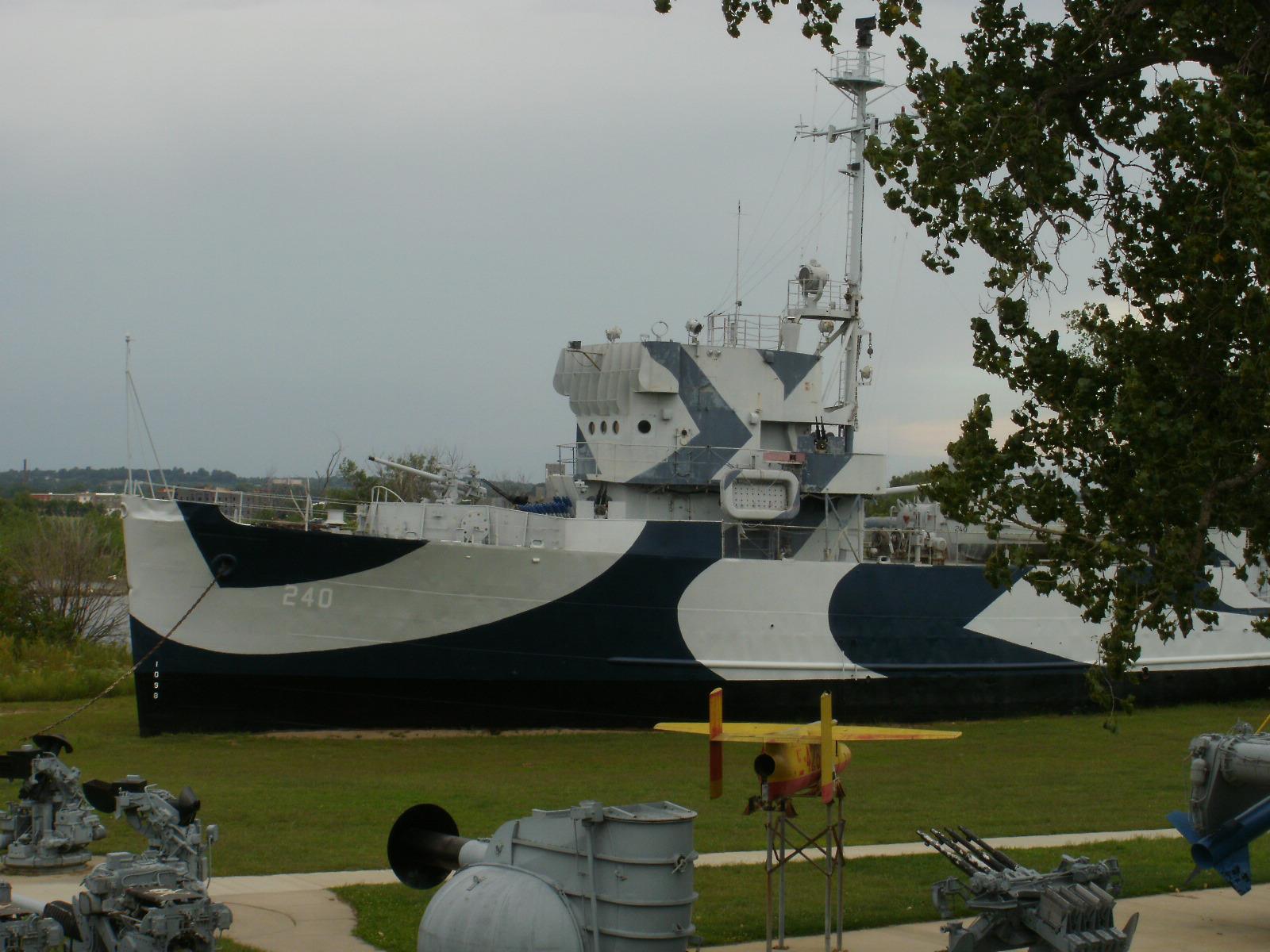 Museum Ships Weekend is an annual operating event in which hams operate on the amateur radio frequencies from retired maritime vessels, both military and commercial. To be a participant the hams participating must be on or within site of the ship they are activating. An established physical memorIal to a ship is considered the same as operating from the ship as long as the group/person is operating form the Memorial or within sight of the memorial.
The Ak-Sar-Ben Amateur Radio Club will be operating from the radio room and fan tail of the ship on June 2 between the hours of 10:00 am and 3:00 pm only. (These are the normal operating hour for the park) Everyone is invited to come out and get on the air and look around the ship.
So far the plans for operations 20m SSB and 40 SSB. still looking for some CW Operators. SSB will change bands as conditions dictate. All stations will be using the callsign KØUSA. If you'd like to operate, please email This email address is being protected from spambots. You need JavaScript enabled to view it. so we can help get you on the air at the park.
The Museum Ships Weekend Event is sponsored by The Battleship New Jersey Amateur Radio Station. Details of the event and a list of participating ships can be found at http://www.nj2bb.org/museum/ - the list is expected to grow to over 100 before the event starts.
The USS Hazard will be one of two minesweepers participating in the event and the only WWII Minesweeper.
USS Hazard (AM-240) is an Admirable-class minesweeper that served in the United States Navy during World War II. Hazard was launched on 1 October 1944 and was commissioned on 30 December 1944. The vessel was built by the Winslow Marine Railway and Shipbuilding Company of Winslow, Washington. Hazard was fitted for both wire and acoustic sweeping and could double as an anti-submarine warfare platform.
The Admirable class of minesweepers were also used for patrol and escort duties. Hazard first served in this capacity, escorting a convoy from San Francisco to Pearl Harbor, and then running with convoys to Eniwetok and Ulithi. In March 1945, the sweeper was sent to Okinawa, where she first performed anti-submarine patrols before sweeping the waters off Kerama Retto in keeping with the minesweeper's slogan, "No Sweep, No Invasion."
At the war's end the ship cleared the seas off Korea and Japan for the occupation forces. Returning to the United States in 1946, Hazard was decommissioned and joined the reserve fleet.
Stricken from the Navy Register in 1971, Hazard was purchased by a group of Omaha, Nebraska, businessmen and is open to the public along with the submarine USS Marlin (SST-2), an A-4 Skyhawk, an A-7 Corsair II, and an HH-52A Seaguard US Coast Guard helicopter at Freedom Park on the Missouri River waterfront in East Omaha. Hazard earned three battle stars for her World War II service. Hazard is a National Historic Landmark, the only Admirable-class minesweeper left in the United States.
Don't miss an activity or event! Ask your fellow hams for help. Join our Groups.io email group:
You can now renew your dues online via PayPal.
This option is ONLY available to renew your membership if you are currently a member in the Ak-Sar-Ben Amateur Radio Club.
This method cannot be used for new applicants, or anyone who was not a paid member since 2015.

If your membership has lapsed (per the bylaws to remain current dues must be paid by March 1st of each year) after a year of inactivity your name is removed from the primary roster. In that case please resubmit a membership application with your dues to the club's address or bring it to a club meeting.
Also, per the bylaws, new members must submit a membership application and be voted upon by the club membership before we deposit your payment. At this time it was decided not to accept payment for new members via the online method.
Please consider adding $1 to offset the costs of processing through PayPal. You can select this from the drop down menu and add it to your cart.
If you have any questions please email This email address is being protected from spambots. You need JavaScript enabled to view it.

AkSarBen ARC
PO Box 24551
Omaha, NE 68124
RENEWALS ONLY!!!!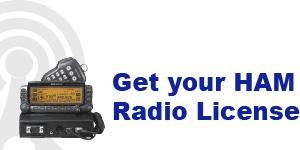 The Ak-Sar-Ben Amateur Radio Club will be hosting a Technician Class (entry level) licensing class starting on Tuesday May 8th. The class will meet for 3 weeks (May 8, 15 and 20) with testing being on May 29th. Each session will meet at the Red Cross Conference center at 2912 S 80th Ave, Omaha, NE 68124 (park in the lower parking lot and entry through the glass door.
Classes will start at 6:00 PM.
For additional details and to sign up for the class please email This email address is being protected from spambots. You need JavaScript enabled to view it.


We are sorry, but due to unforeseen work conflicts, this class had to be cancelled. The VE Session will be held on May 29th, 2018 at the Red Cross!
The Ak-Sar-Ben ARC and the Omaha Area Volunteer Examiner Team host 6 test sessions a year.
Test sessions are held on the last Tuesday of the odd numbered months. All sessions are held at the Heartland Chapter of the American Red Cross at 81st and Spring Street unless otherwise noted and start promptly at 6:30 PM. Walk-ins are welcome.
Upcoming 2018 Dates are:

• May 29
• July 24
• September 25
• November 27
There are also exams held at the Red Cross in Council Bluffs. They are on the following upcoming 2018 dates:

• June 26
• August 28
• October 30
• December 18
The Bellevue Amateur Radio Club sponsors exam sessions on Saturdays at 1:00 pm on a quarterly basis. Currently they are scheduled on the upcoming 2018 date:
• August 11
• November 10
Exam sessions are conducted by volunteers working under the direction of the ARRL VEC in accordance with FCC rules. Contact the exam session administrator (This email address is being protected from spambots. You need JavaScript enabled to view it.) to ensure you have everything you need
If you require special assistance because of a handicap or disability, be sure to notify the exam session administrator at least one week before exam day so the VE Team can determine which accommodative procedures (if any), must be used. Depending on the nature of the handicap or disability, the VE Team may require a written statement from your Physician that indicates the nature of the handicap or disability (FCC Rule 97.509).

ON EXAM DAY PLEASE BRING THE FOLLOWING ITEMS:
1. A legal photo ID (driver's license, passport).
2. When no photo ID is available, two forms of identification must be presented:
a. non-photo ID/driver's license (some states still have them)
b. birth certificate (must have the appropriate seal)
c. social security card
d. library card
e. utility bill, bank statement or other business correspondence that
specifically names the person; or a postmarked envelope addressed
to the person at his or her current mailing address as it appears on
the Form 605.
3. Students may bring any of the above items and/or a school ID, minor's work permit, report card, or a legal guardian may present a photo ID.
4. Bring your Social Security Number (SSN) or your FCC issued Federal Registration Number (FRN). VEC's are required by FCC to submit either your SSN or your FRN with your license application form. You must use your FCC issued FRN if you already have one or the processing of your license application may be delayed by the ARRL VEC. For instructions on how to register your SSN with the FCC and receive a FRN in advance of the testing session, visit the FCC's FAQ page and the FCC's registration instructions page.
5. If applicable, bring the original AND a photocopy of your current Amateur Radio license and any Certificates of Successful Completion of Examination (CSCE) you may hold from previous exam sessions. The photocopy(s) will not be returned. There is NO photocopier available at the testing session.
6. Two number two pencils with erasers and a pen.
7. Use of a calculator with the memory erased and formulas cleared is allowed. You may not bring any books, written notes or calculations into the exam session. Slide rules and logarithmic tables are acceptable, as long as they're free of notes and formulas. Cell phones or other wireless devices must be silenced or turned off during the exam session and may not be used as a calculator during the exam session.
8. Bring a check, a money order or cash to cover the exam session fee, which is $15.00 for 2012.
Make checks payable to the ARRL VEC.
9. The ARRL VEC has announced that the NCVEC Question Pool Committee has released the new 2014-2018 Technician Class, Element 2, question pool to the public. This pool will take effect on July 1, 2014, and will remain valid until June 30, 2018. The current Technician question pool, released in 2010, is valid until June 30, 2014. Be sure you are using the latest study guide if you plan to take the Technician exam after July 1, 2014.
73 and Good Luck